Rapper J. Cole Lands The Cover Of NBA 2K23's "Dreamer Edition"
This edition, which also features Dreamville members Bas and Elite, will be available with the standard version on September 9.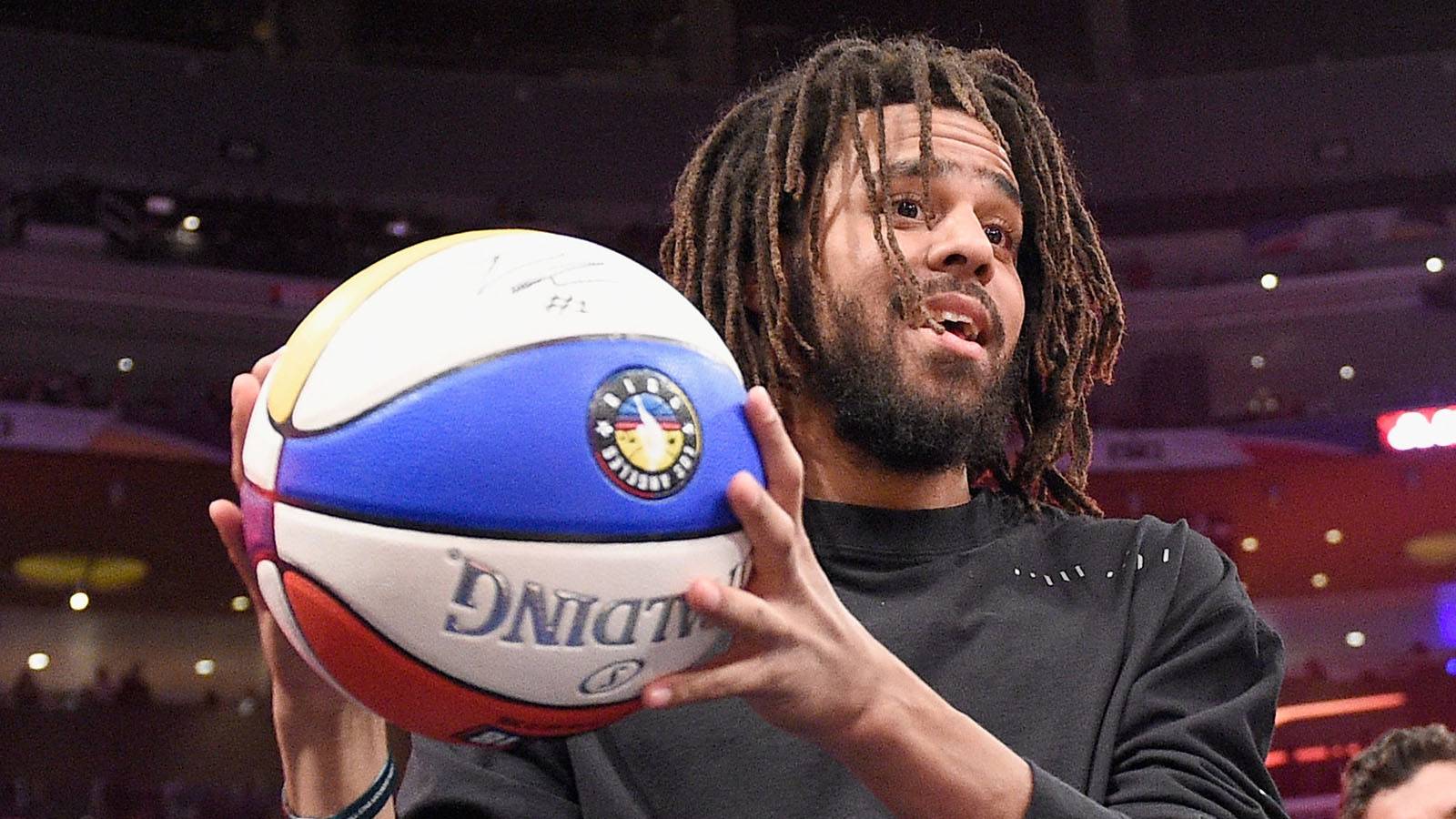 J. Cole continues to follow his hoop dreams as he lands the cover for NBA 2k23's exclusive "Dreamers Edition."
The NBA 2k Twitter account shared the news yesterday (September 1), unveiling the cover, which shows the rapper sitting on the ground in what looks like a piece of a basketball court as he looks on in the clouds.
NBA 2k23 is set to be released on Sept. 9, with fans being able to also purchase the "Dreamers Edition."
"NBA 2K has long been a place to discover new musical talent through their game and continues to be a gold standard for showcasing all things basketball culture," Cole said in a statement. "It's been an amazing journey to not only appear on a cover of this year's game but to be part of the MyCAREER storyline, soundtrack and bring the Dreamer brand into NBA 2K. There's also more to come, so watch out for all things Dreamville and DREAMER brand drops during Seasons and for Bas and Elite in this year's MyCAREER story."
The game's MyCareer mode will feature Dreamville artists Bas, Elite, and Cole, who will "help players befriend J. Cole and capture the hearts and minds of The City," according to 2k.
BET.com previously reported the 37-year-old artist signed a contract with the Scarborough Shooting Stars of the Canadian Elite Basketball League, but had to step away for musical obligations.
"I was telling the guys in there like, 'I'm going for these shows, I'm not sure if I'll be back,'" he told reporter Savanna Hamilton.
"But just in case, I had to tell them how incredible this was. The players, the coaching staff, the organization, and the league. It's a crazy thing when you see it on paper; what's happening? And they made me feel so welcome, really feeling like a part of a team."
While he had to make his departure, he shared how his team "embraced" him during his tenure.
"Everybody embraced me," he expressed.
"Everybody helped settle nerves and talked me through and taught me, and I'm just on a team with a bunch of amazing guys. So, I appreciate them for that. Coaching staff, players, and then the league. It's priceless what they're allowing me to come in here and do and experience, so I appreciate that."