Hair Care Has Become a Multi-Billion-Dollar Industry in Africa
A new Reuters report says that the hair business is booming due to continent's rising incomes and demand from hair-conscious women.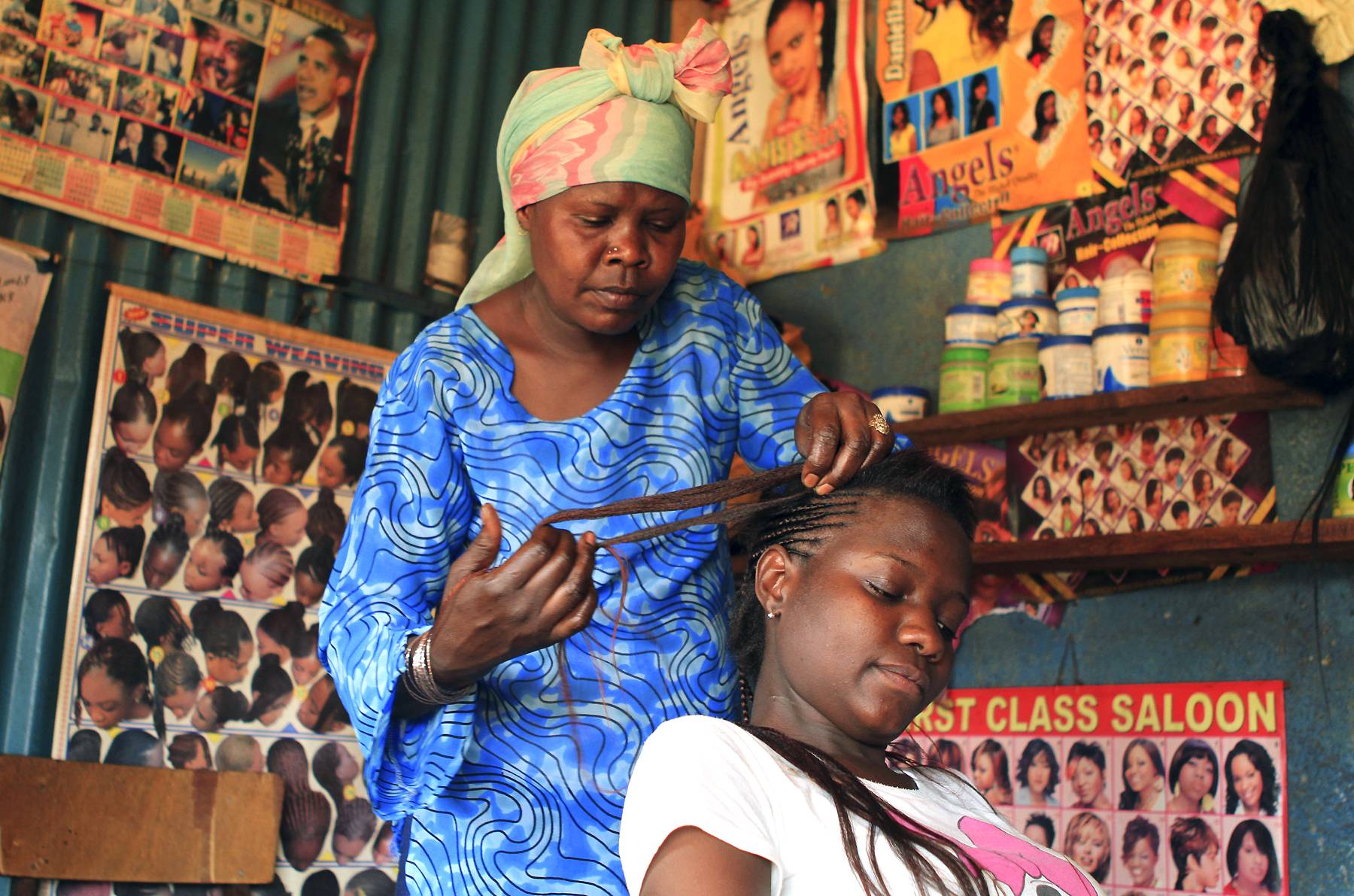 Global cosmetics giants like L'Oreal and Unilever have been drawn to Africa thanks to the continent's booming haircare business. Although it is still largely based in the informal economy, the multi-billion dollar industry is a reflection of the continent's rising incomes and demand from hair-conscious women.
"I need to braid my hair so that I will look beautiful," 25-year-old Nigerian Blessing James told Reuters as a hairdresser braided her hair.
Reuters reports that, while reliable Africa-wide figures are difficult to find, market research firm Euromonitor International estimates $1.1 billion of relaxers, shampoos and hair lotions were sold in Nigeria, South Africa and Cameroon in 2013.
The firm predicted that the liquid haircare market would grow by about 5 percent from 2013 to 2018 in Cameroon and Nigeria, with a slight drop in the more mature South African market.
The sales of weaves, extensions and wigs — also known as the "dry hair" market — was not included in the liquid hair market calculation, but some estimates reportedly put the dry hair industry at as much as $6 billion a year.
To take advantage of Africa's growing haircare demand, L'Oreal this year opened what it calls South Africa's first multiethnic styling school. The French beauty titan also has factories in Kenya and South Africa making almost half the products it distributes on the continent and is aiming to expand its Dark & Lovely line, tailoring products to target African hair and skin.
"African women are probably the most daring when it comes to hair styles," Bertrand de Laleu, managing director of L'Oreal South Africa, told Reuters.
He also noted that dry hair was almost unheard of a decade ago, but has become extremely popular across sub-Saharan Africa.
"Suddenly you can play with new tools that didn't exist or were unaffordable," he said.
BET Global News - Your source for Black news from around the world, including international politics, health and human rights, the latest celebrity news and more. Click here to subscribe to our newsletter.

(Photo: REUTERS/Noor Khamis)