Commentary: How Black America Helped Win Marriage Equality
Keith Boykin recalls the moments that led up to this historic day.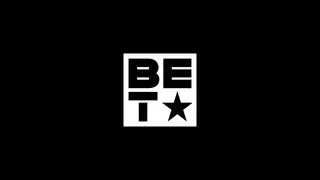 Twelve years ago, a group of colleagues and I stood at a podium in Washington, D.C., and announced our support for marriage equality. We were all members of the Black LGBT community who had come together to respond to homophobia expressed by a few prominent pastors in our community after Massachusetts became the first state to legalize same-sex marriage.
To be honest, we had reluctantly taken on the freedom to marry cause. Most of us in the Black LGBT community were more focused on bread-and-butter economic and social justice issues. We worried about jobs, health care, access to education, affordable housing, HIV/AIDS and mass incarceration of African-Americans. Even when we turned our attention to LGBT issues, we were often more concerned about job discrimination than marriage equality.
Some people of color saw same-sex marriage as an elite issue for well-off white men. Others viewed it warily as an affirmation of a patriarchal institution. But all of us in our group supported the concept that those who wanted to be married should have that right.
It was not an easy struggle. We lived through the 2004 election, in which conservative Republicans tried to deploy the threat of gay marriage as a wedge issue to suppress the Black vote against Democrats, most of whom, including Sen. John Kerry, did not even support marriage equality at that time. Yet some critics blamed the LGBT community's push for marriage for Kerry's defeat that year.
Still, many of us kept fighting inside and outside our communities. A few married. Some entered domestic partnerships. Many more came out. We started attending wedding ceremonies for our friends and we became liberated and strengthened as we watched ourselves grow in numbers and power.
Then, in 2008, we witnessed another historic change as America elected its first Black president. The demographics of the country were changing rapidly, and suddenly distant issues felt more attainable. But we also felt the sting of incrimination as African-Americans in California were blamed, unfairly, for the passage of Proposition 8, which banned same-sex marriage in that state.
By the time we reached the next election in 2012, President Obama had evolved to support marriage equality, announcing his decision in an interview with ABC's Robin Roberts, who later came out herself as openly gay.
Suddenly, the floodgates were opened. African-Americans rallied behind the president, supported him in his re-election and began to change their opinions on same-sex marriage. The issue that had once threatened to divide the Democratic Party and drive a wedge between Blacks and liberals had begun to fizzle away.
In the meantime, Black athletes and celebrities came out, too. Jason Collins, Michael Sam, Brittney Griner, Laverne Cox, Frank Ocean and many others spoke their truth. Other Black public figures expressed their support as well, and soon we started to understand that Black America, with all our issues, was never as homophobic as we had been led to believe.
Finally, change came to the law today with the U.S. Supreme Court's decision establishing the freedom to marry for all gay and lesbian couples in America. "They ask for equal dignity in the eyes of the law," Justice Kennedy wrote. "The Constitution grants them that right."
We are truly living in historic times. This week, Confederate flags that had flown over southern capitols for decades finally came tumbling down. Health care reform, a century in the making, was preserved. And the highest court in our land affirmed the right of gay and lesbian couples to marry in any state of the union.
Years ago, shortly after I came out, I read the words of the Black gay writer Joseph Beam, who declared that "Black men loving Black men is a revolutionary act." Who would have thought that something so simple as love could be revolutionary? But it is.
Love is stronger than all the bullets and bombs in the world. In the face of hate and despair, love, only love, conquers all enemies. When the bigots and the bullies try to defeat your resolve to fight for what you know is right, remember that love will always find a way to win.
The opinions expressed here do not necessarily reflect those of BET Networks.
Keith Boykin is a New York Times best-selling author and former White House aide to President Clinton. He attended Harvard Law School with President Barack Obama and currently serves as a TV political commentator. He writes commentary for BET.com each week.

Click here for a chance to win a girls' trip to Miami!
BET National News - Keep up to date with breaking news stories from around the nation, including headlines from the hip hop and entertainment world.
(Photo: Joshua Roberts/Reuters/Landov)