Obama Turns His Attention to the Economy
President Obama kicks off a three-state tour to push his economic agenda.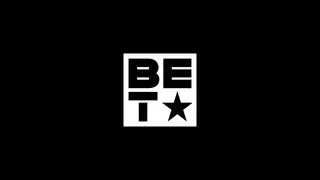 After a long week spent focused largely on the George Zimmerman verdict and conversations about race, President Obama wants to pivot the nation's attention back to the economy. On Wednesday, he began a three-speech tour to jump start and tout his agenda before congressional Republicans return home for the August recess and a month of town hall meetings aimed at countering the president's message.
His first stop was Knox College in Galesburg, Illinois, where he delivered his first major speech after winning election to the U.S. Senate.
A lot has changed since Obama last spoke in Galesburg. Unemployment was at 5.1 percent compared to the current rate of 7.6 percent. The number of unemployed Americans has skyrocketed from 7.5 million to 12 million. Detroit, a major American city, has gone bankrupt.
The economy has taken a major beating, he acknowledged, but praised the way "America has fought its way back" from the Great Recession.
"As a country, we've recovered faster and gone further than most other advanced nations in the world. With new American revolutions in energy, technology, manufacturing and health care, we are actually poised to reverse the forces that have battered the middle class for so long, and rebuild an economy where everyone who works hard can get ahead," he said.
Obama's speech focused on cornerstones that he believes are requisites for middle class success:  job and wage security, a good education, home ownership, health care and a secure retirement. He said that over the next several weeks in towns across the nation, he will push ideas, both old and new, to help Americans achieve those goals.
Some will require congressional approval, he said, but others he will pursue on his own.
"Whatever executive authority I have to help the middle class, I'll use it. Where I can't act on my own, I'll pick up the phone and call CEOs, and philanthropists, and college presidents — anybody who can help — and enlist them in our efforts," Obama said.
No Obama speech is complete without a challenge to members of Congress. This time it was to offer up their own ideas if they don't like his. If they have better solutions to strengthen the manufacturing sector, rebuild the nation's crumbling infrastructure and make college more affordable, he's ready to listen, he said, but also chastised them for wasting time trying to foil him despite the effect on Americans' well being.
"If you think you have a better plan for making sure every American has the security of quality, affordable health care, stop taking meaningless repeal votes and share your concrete ideas with the country," he said. "If you are serious about a balanced, long-term fiscal plan that replaces the mindless cuts currently in place, or tax reform that closes corporate loopholes and gives working families a better deal, I'm ready to work — but know that I will not accept deals that do not meet the test of strengthening the prospects of hard-working families."
African-American lawmakers had hoped the president would offer solutions to help African-Americans that would directly address their high unemployment and the problems that derive from poverty such as increasing urban violence.
"African-Americans are hit by unemployment and wage stagnation more than anyone. So I think it would make a whole lot of sense to do some things to directly affect African-American unemployment," Rep. Keith Ellison (D-Minnesota) told BET.com. "He needs to speak to the issue and then talk about what we're going to do about it."
"Detroit's failure has implications for a lot of urban areas," Ellison said.
BET Politics - Your source for the latest news, photos and videos illuminating key issues and personalities in African-American political life, plus commentary from some of our liveliest voices. Click here to subscribe to our newsletter.
(Photo: BRENDAN SMIALOWSKI/AFP/Getty Images)