Obama Celebrates Black History Month, Ahead of Selma Visit
The President and First Lady paid tribute to civil rights legends and unsung American heroes during their visit.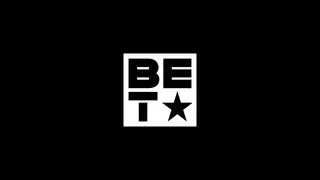 WASHINGTON (AP) — President Barack Obama on Thursday celebrated what he called "the central role that African-Americans have played in every aspect of American life."
Obama was joined by his wife, Michelle, as they hosted a White House reception for Black History Month.
The president said his family, including daughters Sasha and Malia, will visit Selma, Alabama, next week to honor the 50th anniversary of historic civil rights marches across the state. He said the trip will also note the upcoming 50th anniversary of the signing of the Voting Rights Act.
Obama said the visit is to pay tribute to civil rights legends, like Martin Luther King Jr. and now-congressman John Lewis, who participated in the march, as well as "countless American heroes whose names aren't in the history books, that aren't etched on marble somewhere— ordinary men and women."
The president said the trip will also remind his daughters of their own obligations "because there are going to be marches for them to march, and struggles for them to fight. And if we've done our job, then that next generation is going to be picking up the torch as well."
The Black History Month celebration fell on the third anniversary of Trayvon Martin's death. The unarmed 17-year-old was shot and killed by a neighborhood watch volunteer during a 2012 confrontation in Florida. Obama thanked Martin's parents for attending on the difficult day, and said part of all parents' task is to show their children "every single day that their lives matter."
Guests at the reception included House Democratic leader Nancy Pelosi, Del. Eleanor Holmes Norton, D-D.C., Rep. Sheila Jackson Lee, D-Texas, and Mattie Atkins, who participated in the violent Selma marches in the 1960s.
BET National News - Keep up to date with breaking news stories from around the nation, including headlines from the hip hop and entertainment world. Click here to subscribe to our newsletter. 
(Photo: Jacquelyn Martin/AP Photo)