Charles Barkley To Leave $5 million For Black Student Scholarships At Auburn University
The NBA legend changed his will after the Supreme Court struck down race as a consideration in college applications.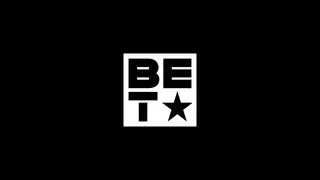 The Supreme Court of the United States struck down affirmative action programs in education, essentially ending the consideration of race in the college admissions process. The ruling could have long-lasting effects on the racial makeup of, not only the current landscape of college campuses, but also decades of landmark cases involving affirmative action.
Now, NBA Hall of Famer Charles Barkley declared that he is amending his will to leave $5 million to Auburn University and will earmark the funds specifically for Black students.
"In my will, I am leaving Auburn $5 million," Barkley said Friday, according to AL.com. "I'm going to change it to be just for scholarships for Black students. That's just my way of trying to make sure Auburn stays diverse."
"I love Auburn," he added. "I've actually changed it to be used for kids from poor homes. But after that ruling yesterday, my phone was blowing up. I was talking to my friends and said, 'I need to make sure Black folks always have a place at Auburn. So, I'm gonna change my will and make it exclusive for Black students—all $5 million.' It's just for me the right thing to do. I always want to make sure that Auburn's diverse."
Barkley played for Auburn for three seasons before entering the NBA where he became one of the game's most dominant rebounders.
He told reporters that he had always intended to leave a gift for Auburn in his will and had considered dedicating it to Black students--but didn't. He added that Thursday's ruling changed his mind.
"We've always lacked diversity," Barkley said. "I'm doing my part to make sure we are more diverse."
Auburn University's data reveals that Black enrollment fell slightly from 5.3 percent in 2020 to 4.91% in the fall of 2022.
Rev. Al Sharpton, President and Founder of the National Action Network (NAN), blasted the Supreme Court decision, issuing a statement saying, "The Supreme Court just stuck a dagger in the back of Black America. Affirmative action was a commonly embraced policy because it served as a check on an admission process that was rife with racism, nepotism, and favoritism for generations. The reality is race plays a factor in admissions, from pre-K to post-doctorate, and institutions just saw their best tool for fairness outlawed."