DeRay Davis Has Advice For Today's Comics: 'Young Comics Need to Listen'
"It's a sound, an orchestra. Controlling the room is like listening. Listen before you deliver," Davis says.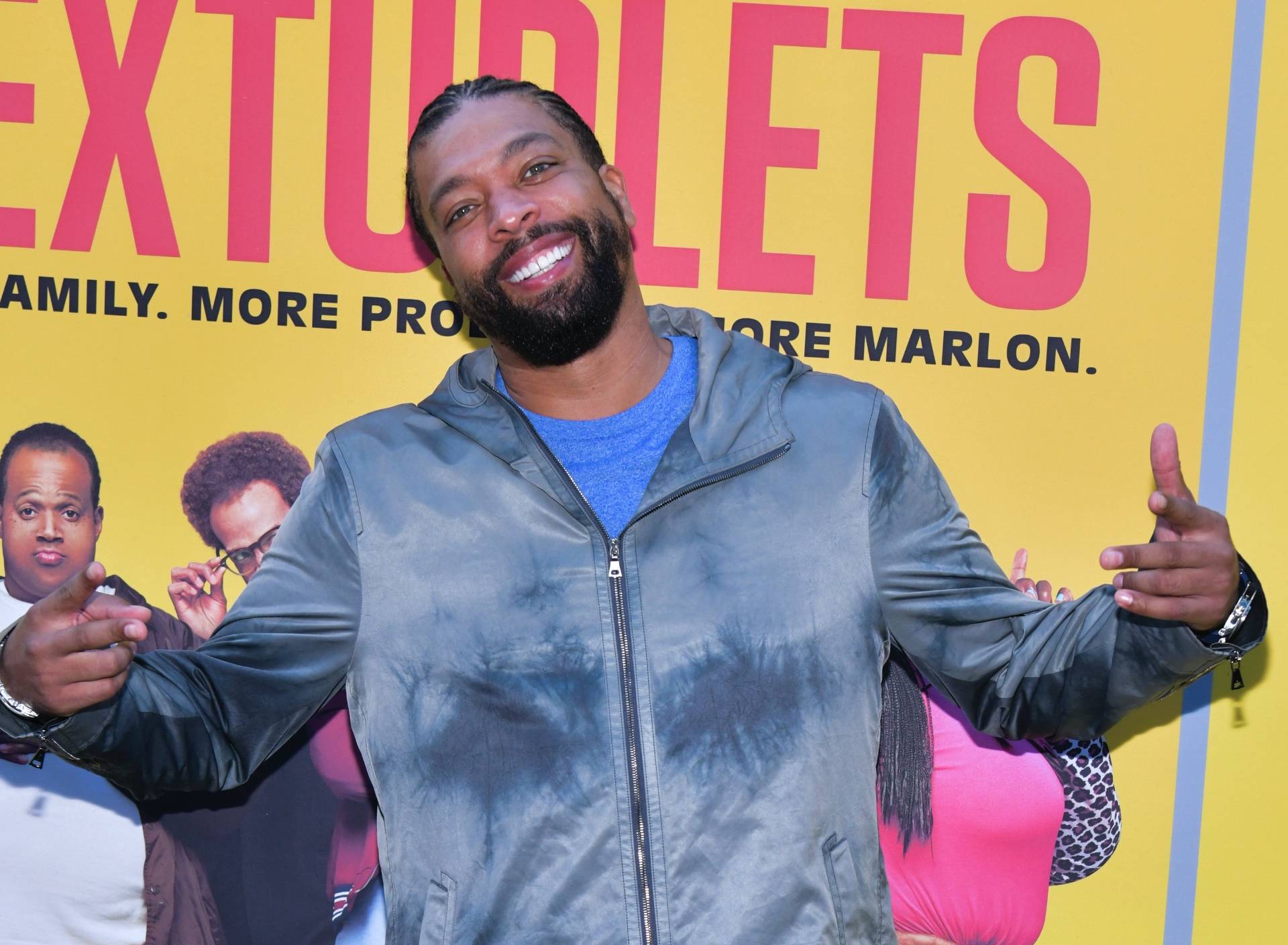 While comics get paid to talk they ish and share their stories, in order to get to a bigger bag — you may want to start opening up your ears according to actor and comedian DeRay Davis.
Davis, alongside some other greats in Black Hollywood like Anthony Anderson, Regina King, and Tiffany Haddish, participated in the recently released docu-series called Phat Tuesdays, which was an all-Black comedy night at the world-famous Comedy Store on the Sunset Strip and building it into the hottest night in Los Angeles. Many recognizable stars of today were able to catch their big breaks due to appearing on the stage, including Nick Cannon, Chris Tucker, Bill Bellamy, and host/creator Guy Torry.
We were ecstatic to relive the glory days of what Phat Tuesdays were like with Kym Whitley and JB Smoove. Also, DeRay tells BET.com the biggest roadblock for a young comic today is they do not know how to listen.
"Just like boxers, if you beat somebody and you don't give them any notes, it's not gonna make you any better the next time you fight them anyway," shared Davis. "The biggest thing a lot of young comics mean — and I mean true comedians, is listening. Listen to a room. Comedians will deliver a joke and not listen, they will just run through. It's a sound, an orchestra. Controlling the room is like listening. Listen before you deliver."
As much as we try to recreate the '90s, if you weren't there, you'll never know the true feeling no matter how many themed parties you have as that time era can never be duplicated, according to Smoove. When asked if there was one thing he would like to bring from back then to the new generation, Whitley jokingly chimed in and said, "Hard work," with Davis following up by saying, "Practice."
For the Real Husbands Of Hollywood star, he would love to see a resurgence of those Black sitcom programs that made them who they are today.
"I would like to bring back those shows that made us like Def Comedy Jam," he expressed. "You're going to never recreate how it felt to walk out there and experience the energy of New York at the height of comedy. We saw people get television shows, the creation of Martin, and this was an amazing opportunity to do something great. I started at The Uptown Comedy Club in Harlem. We had anniversary shows, reunion shows, and celebrities popping into this little space with a curtain — to peep through the curtains to see your friend perform on stage. No glitz, no glamour — just in the raw on what you love to do and that's what that era [birthed]."
One thing Black comedy did was intertwine with hip hop culture, with some of your favorite comics appearing in major hip hop music videos, like Whitley and Mo'Nique in Pass The Courvoisier, a classic record from Busta Rhymes.
When asked about her stance on how the merging of hip hop and comedy transcended Black culture from then to now, The Parkers alum said hip hop and comedy went together at that time and [that the Black] community "loves standup."
"It's blended because hip hop and comedy, especially at that time, went together," she shares. "The hip hop community loves standup. They would come and see us on stage. There were some R&B singers, but the hip hop artists would be in the crowd. When I did 'Pass The Courvoisier,' they didn't get actresses —they wanted female comics like Mo'Nique and myself. Hip hop was on the rise and so was Black comedy at that time."
For all the newcomers in the comedy game, add this docu-series to your homework to make sure to watch Phat Tuesdays, which will premiere on Prime Video on Feb. 4th.
Watch our full video chat with Deray Davis, Kym Whitley, and JB Smoove here.
---
Ty Cole is a New York-based entertainment reporter and writer for BET.com who covers pop culture, music, and lifestyle. Follow his latest musings on Twitter @IamTyCole.