NeNe Leakes Talks Adjusting To Her 'New Normal' Life After Gregg's Death
Her late husband died on Sept. 1 after a battle with colon cancer.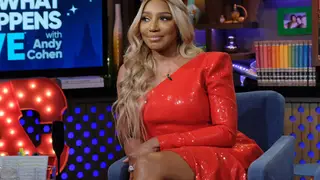 Taking to her Instagram Stories on Sept. 16, the former Real Housewives of Atlanta star opened up about how she is "having to adjust to my new life, my new normal" after Gregg's death after losing a battle on Wednesday (Sept. 1), according to The Daily Dish. 
"I'm just trying to adjust to this whole new life I have and this whole new normal," she said while driving, according to  "I have a whole group of people that's coming to my house everyday doing different stuff with me, just trying to keep my mind off of, you know, the events that recently happened."
The TV personality also shared that she has been welcoming visitors and also been trying to go out and about when she can. 
"I have good days and bad days but…yeah. They say it's normal," she said in the video. "Some days I'm up, some days I'm down. Today I felt like going to the salon so that was good. I normally don't go to the salon. I usually let people come to my house, so today I decided to drive to the salon and actually sit in the salon with other women. And that was good, to be around other people."
Leakes also uploaded a selfie photo on Friday (Sept. 17), captioning the post: "Pushing thru."
She also headed back to the Linnethia Lounge, her bar in Duluth, Georgia, for where RHOA's Cynthia Bailey and Marlo Hampton were in attendance and Lamar Odom.
"Thanks to all of you that are coming out showing love & dropping off gifts! I love you and i love the gifts! Please work wit me as i be having highs & lows!," Leakes captioned the post with photos from the evening. "Trying to adjust to my new normal so i may not always be present in the moment❤️"