Chrissy Teigen and John Legend, Still Healing From Tragedy, Are Partnering With Ronald McDonald House Charities
They also opened up about the miscarriage they suffered in September.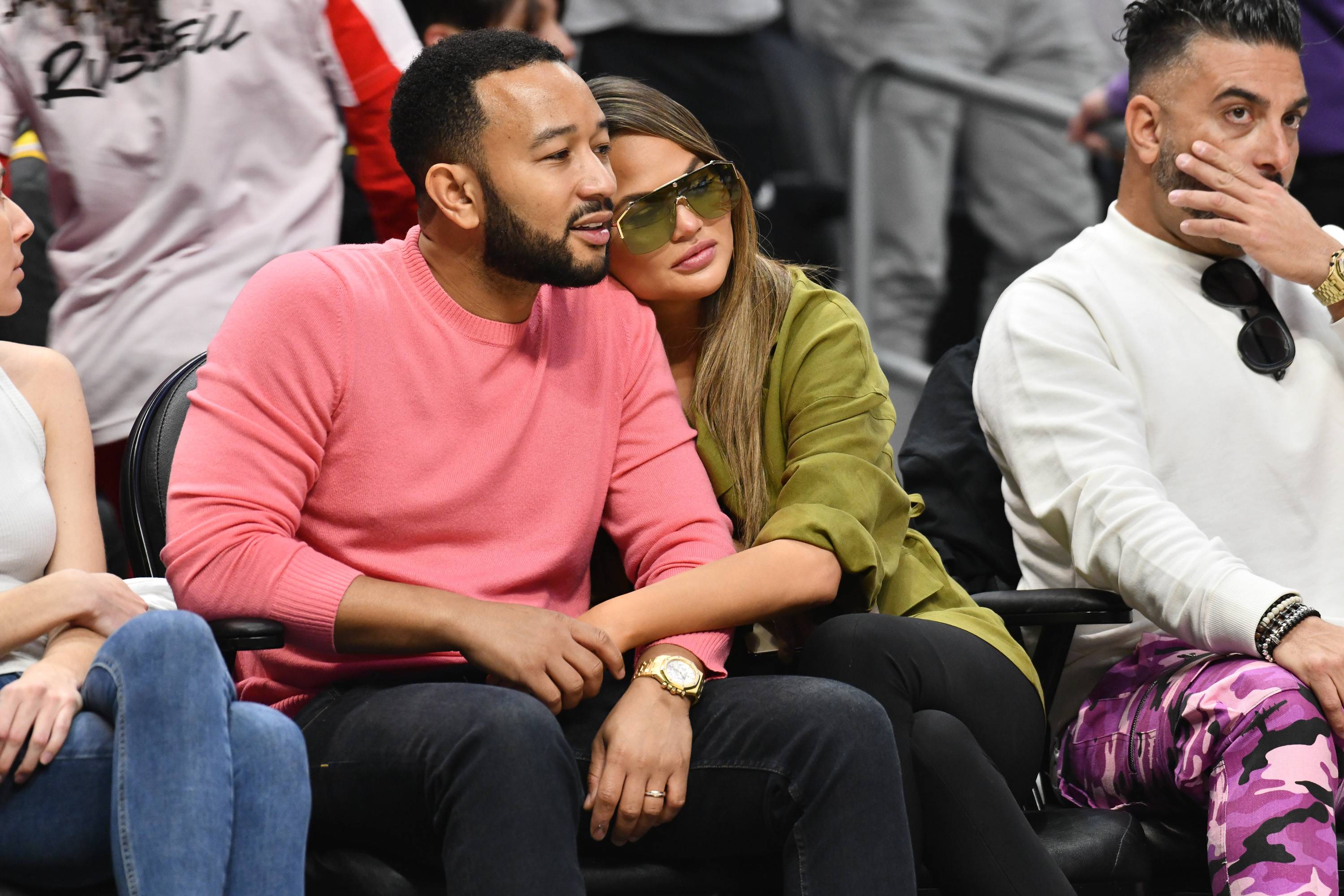 Model and actress Chrissy Teigen and singer John Legend lost their unborn child in a miscarriage in September but they are working to turn that tragedy into a positive.
While on ABC's Good Morning America on Nov. 24, the husband and wife revealed they are partnering with Ronald McDonald House Charities' newest social media campaign, #HereForRMHC.
Users will share a photo or video making the RMHC heart symbol and the including the hashtag, #HereForRMHC, to Instagram, Twitter, TikTok or Facebook.
McDonald's will give $100 in each participant's name as part of the Ronald McDonald House Charities' as part of their $100 million commitment over the next five years. Entries must be submitted before Dec. 31, 2020.
"You know you've seen this year, with COVID especially, that people need their families close to them when they're going through an illness, and a lot of families can't afford to be there," said Legend.
Teigen added, "As long as you care for children, there's nothing else that you do aside from be a part of this initiative. Because this is bipartisan -- loving your children, wanting the best for your children and wanting to keep families together for us is insanely important to us."
They also opened up about the miscarriage, and Teigen spoke of the grieving process, "I definitely give myself permission to feel complete and utter grief. Every day is so different. So when people ask me how I'm doing I always say I'm okay -- today."
Legend said, "I didn't know that we could experience this grief and also share it, but when we did it really meant so much to so many people. And it was such a powerful experience for me to learn that. I'm just grateful that my wife was courageous enough to do it."
Teigen announced on Sept. 30 that she and her husband had lost their child, just days after posting that she was suffering pregnancy complications. Breaking the news on their social media the couple said, "We are shocked and in the kind of deep pain you only hear about, the kind of pain we've never felt before." 
Teigen had revealed that she had been on bed rest and had been suffering from bleeding for less than a month.
"He will always be Jack to us.  Jack worked so hard to be a part of our little family, and he will be, forever," Teigen said in her heartbreaking Instagram post. "To our Jack - I'm so sorry that the first few moments of your life were met with so many complications, that we couldn't give you the home you needed to survive.  We will always love you."