Cardi B, Bun B, Chance The Rapper Weigh In On The Vice Presidential Debate
The Twitterverse erupted with reactions last night.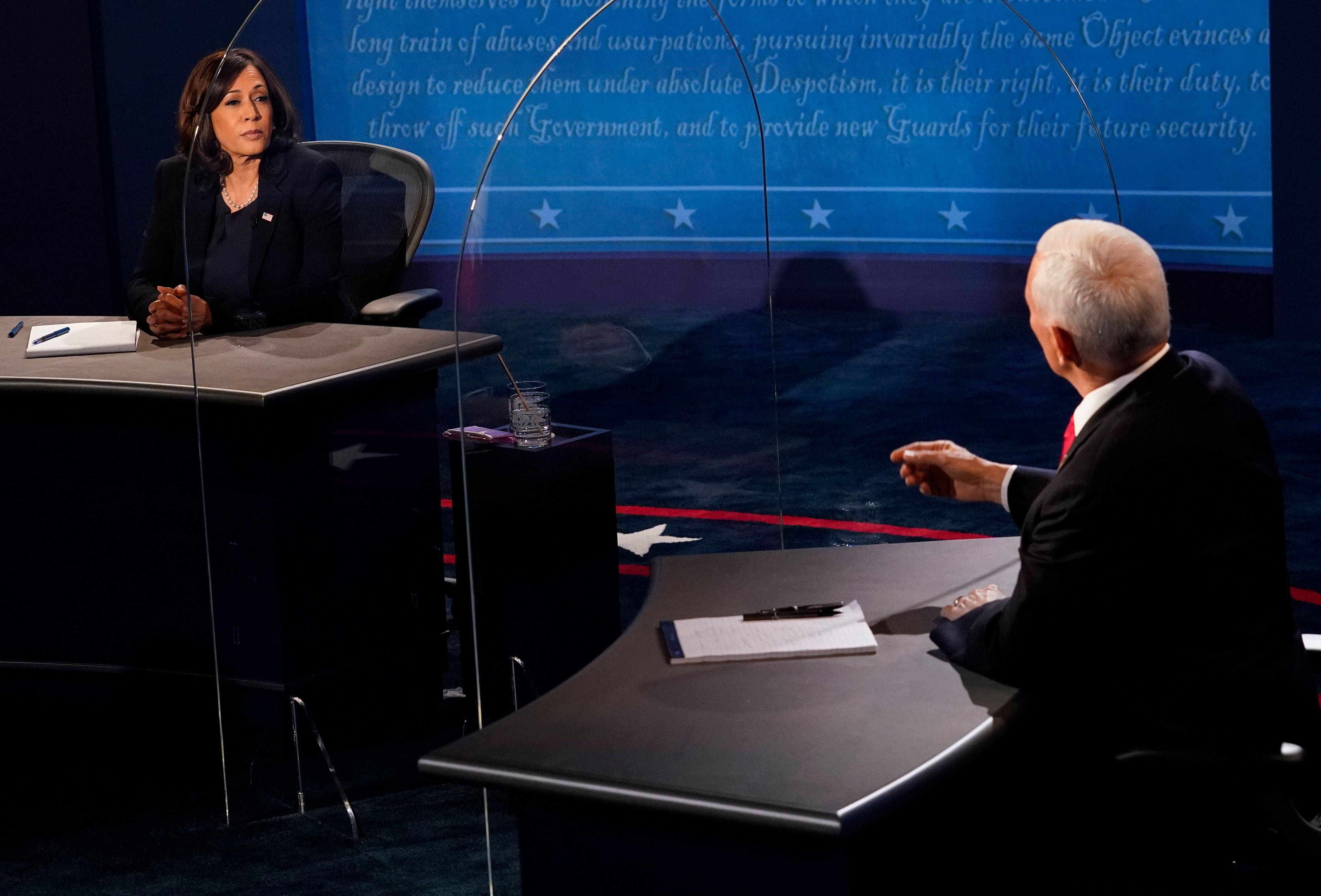 Sen. Kamala Harris and Vice President Mike Pence went head-to-head in Salt Lake City, Utah on Wednesday (Oct. 7). Moderated by USA Today White House Bureau Chief Susan Page, the vice presidential debate was markedly more peaceful as Harris and Pence  focused on their respective platform policies compared to Donald Trump and Joe Biden's contentious exchange last week. 
Harris and Pence debated several topics, including the coronavirus pandemic, foreign policy, race, the economy, and police reform. 

Since this is the second to last debate ahead of the 2020 presidential elections on Nov. 3, the hip hop community was tuned in. As the night went on, some artists took to social media to share their thoughts. 

Chance The Rapper saluted Harrison Twitter, writing, "I like that she won the debate." He followed that up with a pair of light-hearted tweets in jest of Pence. Many were not here for Pence repeatedly speaking out of turn and interrupting Harris during her allotted-two minutes.

"This Debate Represents One Thing The Privileged In This Country!!! He Can Break All The Rules W/O Consequences!!!!  It's Been That Way 4 Years!!!!!!" Rapper Plies noted on Twitter.

More crucially, this came just days after Trump, First Lady Melania Trump and White House staff members tested positive for COVID-19, which Harris did not hesitate to take Pence to task over.  The vice president tried to turn the tables by admonishing the senator for "playing politics with people's lives," and Destiny Child's Michelle Williams was not here for the remarks.  

"Did he just tell her to stop playing politics with people's lives?? Well, what are y'all (the current administration) playing with?" she wrote in disbelief. "Certainly lives, livelihoods, and the safety of citizens in this country is what they have played with. What planet is he on again?"

Another moment from the evening was the topic of Breonna's Taylor case. While Harris readily asserted that she did not feel that justice had been served, Pence sided with the grand jury's decision not to indict the officers.

"Pence's response to the question 'did Breonna Taylor receive justice' was disgusting #VicePresidentialDebate," Megan Thee Stallion tweeted out. 

Some reactions came from 2 Chainz, Lil Yatchy, and others throughout the night.  Most notably, there was a moment where a fly landed on Pence's head in the latter portion of the debate.The hip hop community did not hold back in getting a few jabs at the VP.

"When everything you say is full of s**t…," UGK legend Bun B noted on Instagram. 

Chance couldn't believe what he was seeing. R&B songstress Sevyn Streeter chimed in to add, "aren't flies attracted to s**t? Askin' [for] a friend."

See what other artists, such as Kiana Lede, Bas, Cardi B, and more  had to say about the vice presidential debate below