FG Famous Arrested For Retaliation Shootings Tied To JayDaYoungan's Murder
He was reportedly taken into custody in New Orleans.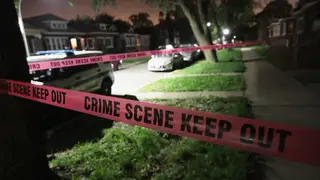 Rapper FG Famous was reportedly arrested in New Orleans over the weekend for an alleged retaliation shooting following the murder of his best friend JayDaYoungan.
HipHopDX reports that the Louisiana native was taken into custody while shopping for clothes to wear at the late rapper's funeral. It isn't clear if anyone was injured in the alleged shootings.
According to WDSU, JayDaYoungan's funeral was held at Bogalusa High School on Sunday (August 7). Hundreds reportedly came out for the event with Bogalusa mayor Wendy O'Quin-Perrette assuring attendees they'd be safe from violence as she spoke on his death.
"The pain that has been caused by the loss of Javorius Scott aka JayDaYoungan and the injury of Kenyatta Scott Sr is indescribable to the Family and Friends of these victims, and to our community as well," she wrote in a statement via Facebook. "As a Mother, I cannot imagine loss and suffering of this kind. A child should outlive his parents. A proper celebration for the life of someone so young must be possible without fear."
O'Quin-Perrette continued: "I assure each of you that measures are being taken to provide security and safety in our city. On this Sunday especially, every precaution will be taken to protect the citizens of Bogalusa. I consider the safety of our citizens as my singular focus."
JayDaYoungan was killed on July 28 while sitting in the front yard of his Bogalusa home. Three people reportedly jumped out of a black truck and fired their weapons as the rapper and his father, Kenyatta Scott, attempted to run inside.
Scott reportedly attempted to fire back in an effort to defend himself and his son, but it was to no avail. The 24-year-old was hit at least eight times and rushed to Our Lady of the Angels Hospital in critical condition where he ultimately succumbed to his injuries.