'Being Mary Jane' Creator Mara Brock Akil Launches New Production Company Story27
Her multi-year deal with Netflix will allow her scripted content and other creative projects to reach an even wider audience.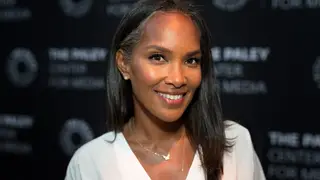 Famed TV producer and screenwriter Mara Brock Akil just announced the launch of Story27, a new production company in a multi-year deal in cooperation with Netflix where she will write and produce scripted content and other creative projects.
"At story27, thoughtful and entertaining projects centering the humanity of the marginalized is the priority and that starts with identifying the best and most unique storytellers," Brock Akil said, according to VARIETY. 
The Being Mary Jane and Girlfriends TV series creator hired Susie Fitzgerald, a former executive vice president at AMC, as president of development and production. Fitzgerald will oversee all film, TV and digital media projects for Story27.
"Susie's artist-friendly approach coupled with her taste and extremely impressive track record allows for story27 to be a destination and home for the next wave of creatives and writers with impactful stories to tell. I'm excited to have her at both the creative and business table with me as we grow the company through our partnership with Netflix and beyond," Brock Akil stated.
Story27 has several projects under development including, an hour-long drama about two Black brothers from Oakland called "Agency," a YA drama called "Forever," a half-hour comedy following a group of Black women friends called "Astronaut Chicks," and a documentary adapted from Dr. Ibram X. Kendi's writings called, "Stamped from the Beginning." 
Brock Akil has also established offices in the Sugar Hill Arts District in West Adams, Los Angeles, a historic Black community many once considered the West Coast Harlem in its heyday. It's a creative space for writers and other creatives to collaborate.
"We have to lift as we climb," said Brock Akil. "And if we want the world to spin on its axis in a new inclusive direction, we have to mentor and create opportunities for the next generation by sharing knowledge that will help them cultivate their voices, so they can say what's burning inside of them to say in an entertaining way."