Why The Florida NAACP Is Advising Black People To Avoid The State
"Misrepresenting the reality of our history promotes ignorance and apathy," Florida State Conference Chair Adora Obi Nweze said in a statement.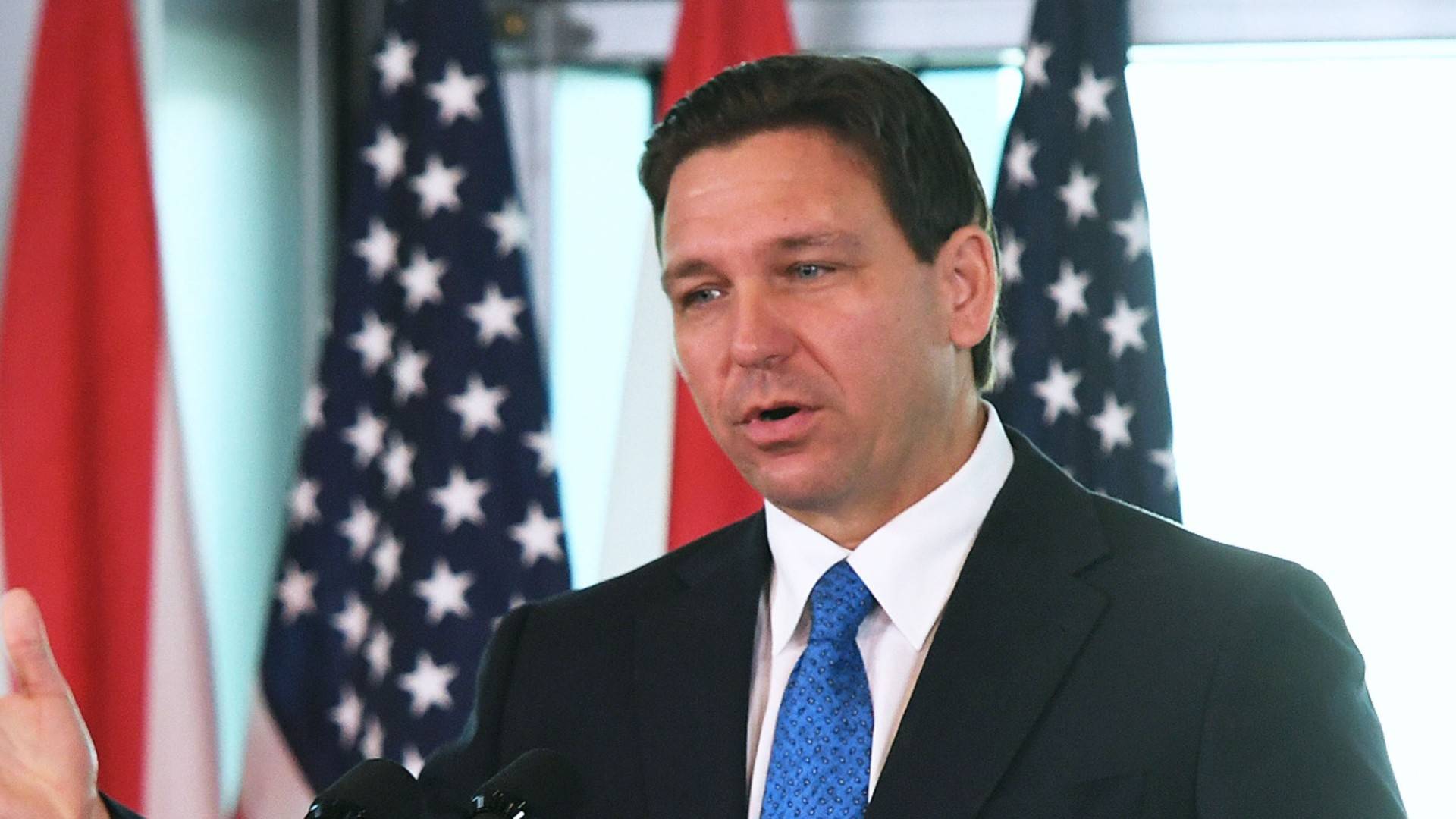 Due to Florida Governor Ron DeSantis' attacks on Black history, the Florida NAACP has unanimously voted on a travel advisory for Black people to avoid the Sunshine State.
Florida State Conference Chair Adora Obi Nweze said in a statement, "Our question to Governor DeSantis is, 'What sort of future are you fostering for Black Americans throughout Florida while eradicating our historical contributions to this nation?' There is no 'feel good' version of the horrors and inequalities that Black Americans have faced or continue to face. Slavery, Jim Crow and lynchings followed by ongoing school segregation, mass incarceration, police brutality, housing discrimination, health care disparities, and wage gap are all tough truths to face. Misrepresenting the reality of our history promotes ignorance and apathy."
Board of Directors Chairman Leon W. Russell also added, "The recommendation from our Florida State Conference is a clear indication of just how egregious Governor Desantis' actions are. Any attempt to intentionally erase or misrepresent Black History is a direct attack on the foundation of comprehensive education. Be clear - Black history is American history. We are proud of our Florida State Conference for meeting this moment with the equal aggression and intention that is a necessary response to these attacks. Any location in America where our history has been erased does not offer us, or our children a bright future."
The national NAACP will decide late this year if the travel advisory will officially be issued.
DeSantis has been a leading Republican voice in attacking Black history. Under his leadership, the Republican-dominated state legislature passed a measure dubbed the "Stop WOKE Act,'' which the governor signed into law last April. It restricts how race is discussed in public schools, colleges, and workplaces. In February, DeSantis rejected an optional Advanced Placement American Studies Course for high schoolers. The College Board, a nonprofit which oversees Advanced Placement courses, revised the course, slashing several Black scholars and authors. Some writers reportedly cut were Alice Walker, bell hooks, Michelle Alexander and Ta-Nehisi Coates. However, one addition, The New York Times reports, was Black conservatism, which will be offered as a research project.
DeSantis attacks on education, which includes banning books, has resulted in teachers being fired or canceling civil rights lectures. Even other Floridans calling out DeSantis has caused backlash. Last month, the Miami-Dade County's Black Affairs Advisory Board apologized to DeSantis days after a member called him a racist.
At a Feb. 1 advisory meeting, board member Stephen Hunter Johnson, a Miami lawyer, said, "Our governor is racist," during a discussion about DeSantis' controversial decision in January to block the optional Advance Placement African American Studies curriculum for high school students. The Herald reported that no one objected to Johnson's comment at the meeting and board members voted unanimously for Johnson to co-author a letter to DeSantis stating their opposition to DeSantis' position on the AP curriculum.

However, Feb. 3, Pierre Rutledge, leader of the community advocacy group, said at a press conference, according to the Miami Herald. "Words matter. As chair, I must start by saying we want to pull that back. There's nothing wrong with saying 'We're sorry.' That's not what we intended to say or be depicted by anyone. And that's not the feeling of this board."
Johnson told the Herald after the press conference that he was disappointed to see fellow board members retreat from a confrontation. "The Black community has been far too polite for far too long in the face of overt racism," he said. "And it is our obligation to call it out when we see it and are confronted with it."
The war on Black studies doesn't stop with the Stop Woke Act. Earlier this month, Republican lawmakers on the House Post Secondary Education and Workforce Subcommittee passed House Bill 999. After passing in the House, the state Senate must now pass its version of the bill, Senate Bill 266, before it goes to the governor. HB 999, in a sweeping effort to restructure Florida's higher education system, eliminates diversity, equity or inclusion on college campuses, which could specifically impact HBCUS and Black sororities and fraternities.

State Rep. Yvonne Hayes Hinson, a Gainesville Democrat, told BET.com that HB 999's language is vague about how it would impact Black Greek-lettered organizations. While the language doesn't explicitly ban Divine Nine organizations, it doesn't explicitly protect them. Hinson noted that while most Black Greek-lettered organizations are largely student-funded, colleges often provide space and even food for campus activities pro bono. "I just don't know to what depth this is going to cut into the activities that they normally have on campus," Hinson, a member of Alpha Kappa Alpha said, adding that she's also concerned about "a chilling effect" that the measure could have on faculty advisors.
Sadly, it's not just Florida that has been waging a war against Black studies and diversity. Texas, Tennessee, Arkansas, Texas, and other states see history and inclusion as a threat.