Could Florida's College Anti-Diversity Bill Harm Black Sororities And Fraternities?
HBCU students and lawmakers are raising a red flag.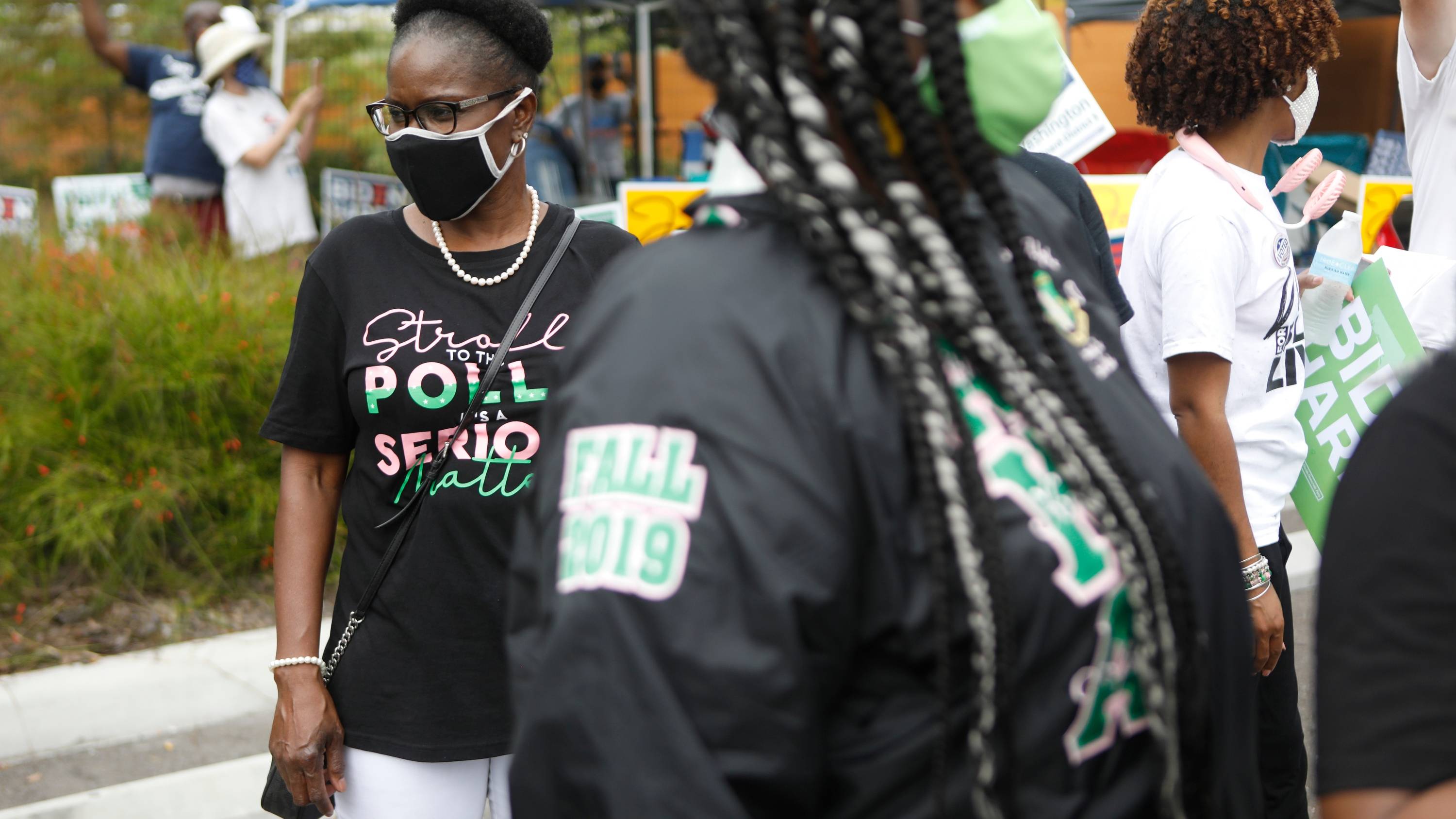 Florida A&M University student Robert Tucker was one of several Black fraternity and sorority members who appeared at a state legislature meeting Monday (March 13) to oppose passage of a controversial bill that many consider a existential threat to Black Greek life on college campuses.
Tucker, speaking on behalf of Omega Psi Phi founded in 1911 at Howard University, explained that Black Americans created their own Greek-lettered organizations, known as the "Divine Nine," more than a century ago when White organizations wouldn't allow them to join. Since then, Black sororities and fraternities have worked to uplift the Black community and engaged in the struggle for racial equality.
Many universities and colleges in Florida – both HBCUs and predominantly White institutions – have collegiate chapters of the organizations on their campuses.
"If you decide to pass this bill, not only will it affect HBCUs or other state universities in a negative way, in the programs that are implemented, but present and future generations to come. Please do not create a bill that affects over 100 years of progression for minorities just because of personal bias," Tucker told the lawmakers from a podium.
But the concerns expressed by dozens of students, Black leaders and civil liberties advocates at the meeting fell on deaf ears.
In a 12-5 party line vote, Republican lawmakers on the House Post Secondary Education and Workforce Subcommittee passed House Bill 999 on March 13. After passing in the House, the Senate must now pass its version of the bill, Senate Bill 266, before it goes to the governor.
HB 999, in a sweeping effort to restructure Florida's higher education system, eliminates diversity, equity or inclusion on college campuses.
Target diversity in the hiring and course work
The bill bans state schools from "using diversity, equity, and inclusion statements, Critical Race Theory (CRT) rhetoric, or other forms of political identity filters as part of the hiring process, including as part of applications for employment, promotion and tenure, conditions of employment, or reviewing qualifications for employment."
CRT is a college-level academic framework to analyze systemic racism. The term "critical race theory" has been co-opted by conservatives as a catch-all phrase and political tool to silence discussion about systemic racism.
HB 999 also prohibits certain courses of study. It directs state colleges to remove "from its programs any major or minor in Critical Race Theory, Gender Studies, or Intersectionality, or any derivative major or minor of these belief systems."
Red flag for Black sororities and fraternities
Line 341 of the bill raised a red flag for advocates of Black Greek-letter organizations. It bans state colleges and universities from financially supporting "any programs or campus activities … that espouse diversity, equity, and inclusion or Critical Race Theory rhetoric."
State Rep. Yvonne Hayes Hinson, a Gainesville Democrat, told BET.com that HB 999's language is vague about how it would impact Black Greek-lettered organizations.
Black sororities and fraternities have a long history of promoting diversity, equality and inclusion. While the language doesn't explicitly ban Divine Nine organizations, it doesn't explicitly protect them.
Hinson noted that while most Black Greek-lettered organizations are largely student-funded, colleges often provide space and even food for campus activities pro bono.
"I just don't know to what depth this is going to cut into the activities that they normally have on campus," Hinson, a member of Alpha Kappa Alpha said, adding that she's also concerned about "a chilling effect" that the measure could have on faculty advisors.
"What is going to happen now? And how will they get faculty advisors to be willing to participate anymore when they're being intimidated by all of this?" asked Hinson, a former educator.
Hinson, who sits on the subcommittee that voted on HB 999, said the bill's sponsor, GOP state Rep. Alex Andrade, has given verbal assurances that his bill doesn't target Divine Nine organizations or Black student unions.
Yet, he and other Republicans rejected a proposed amendment from Jacksonville Democrat Angie Nixon that would make sure HB 999 doesn't disrupt the organizations.
As HB 999 works its way through the legislative process, Hinson said she's optimistic that the state Senate will likely propose modifications.
"I have several sorors over there. And I know their ability to effect change in the language that comes from the Senate, which would be negotiated in the house," she said. "And so what normally happens is the Senate language becomes dominant. And the dominant language will be what is approved into law."