Martin Lawrence Is Definitely Alright With Eddie Murphy Paying For Their Kids' Wedding
Marty Marl knows his lane! 😆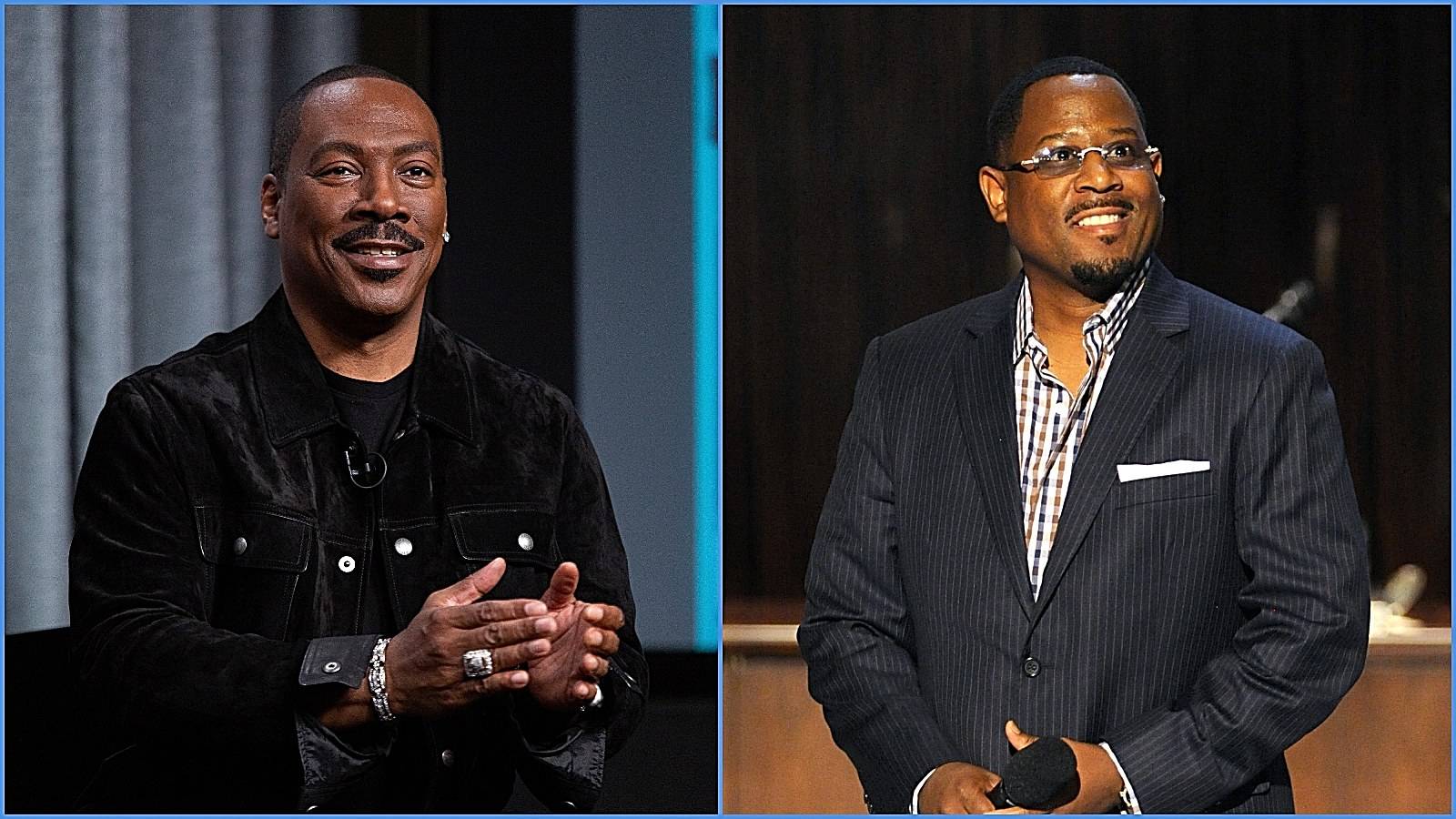 Comedic heavyweights Eddie Murphy and Martin Lawrence have a romantic "entanglement" of their own.
On June 17 (Friday), Lawrence appeared on Jimmy Kimmel Live and among the many topics that were discussed– the topic of the comedians' children, Jasmin Lawrence and Eric Murphy, came up. Jasmin and Eric took their relationship public last year on Instagram.
Kimmel joked with Lawrence about their offspring, "Is the hope… is the secret hope, um, that they have some kind of comedy super-baby or something?"
The audience and the Bad Boys actor erupted in laughter. Lawrence, 57, assured Kimmel that he and Murphy "stay out of their business" regarding Jasmin and Eric's relationship.
"We haven't talked about it," Lawrence explained. "We kind of just stay out of their business and let them do their own thing and respect their thing."
Kimmel then asked the Martin star if he would forego tradition and have Murphy pay for the wedding if Jasmin and Eric got married.
"I'm gonna try to get Eddie to pay for it."
Lawrence might be on to something. According to CA Knowledge, Murphy, 61, has an estimated net worth of $600 million. The 57-year-old funny man's net worth isn't shabby either, but his $120 million empire pales compared to the Saturday Night Live alum.
Last June, Eric, 32,  posted a selfie of him and Jasmin, 26, with a declaration of love.
"Head over heels in LOVE with YOU."
Jasmin returned the love with a cute Valentine's Day photo in February.