Commentary: A Welcomed Spotlight Turns to Enhancing Conditions of Young Black Men
There is a welcomed focus on the plight of young black men, not a moment too soon.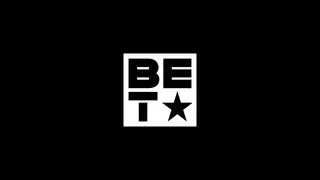 In the period since the nation was rocked by the economic recession, nothing has been as heartbreaking to observe as its impact on the employment prospects of African-American young men. Young men in their late teens and 20s are among the most challenged and underserved segment of the nation's population. In New York City alone, just one of every four young Black men has a job, according to the Community Service Society of New York.
The impact of those numbers has been well-chronicled. Prisons are bulging with young, African-American men. There has been a growing absence of young Black men in the lives of their children. It is a scenario that has been portrayed — on the rare occasions when the media focuses on it at all — as a miserable, bleak and unsolvable feature of American life.
What is heartening, however, are the growing number of institutions, organizations and initiatives that have sprouted in recent years to address the employment condition of young Black men. There has been growth in programs aimed at assisting young men of color with their educational preparedness, their job-readiness and their ability to avoid confrontations with the police.
Some of the programs involve vast sums of money and influential benefactors. For example, New York City Mayor Michael R. Bloomberg has committed more than $30 million of his own money to pay for programs to improve the circumstances facing young Black and Latino men in New York. That money was matched by Bloomberg's fellow billionaire and hedge fund manager, George Soros.
There is the Open Society's "Campaign for Black Male Achievement," an outstanding set of programs, funded largely by Soros, that aims to address Black men and boys' exclusion from economic, social, educational and political life in the United States.
Also, there is the fine work being undertaken by Black Male Engagement, a program in Detroit and Philadelphia designed to highlight the Black men and boys engaging and leading others to service in their cities.
Some projects take a novel approach. In fact, there is an innovative video called "Question Bridge: Black Males," which includes interviews with 150 Black men in 11 cities. It is a reflection of 1,500 videos of conversations with men representing a range of geographic, generational, economic and educational levels.
The video centers on images of Black men reflecting on themselves, their challenges and their responsibilities. But it also offers, in a medium that speaks more profoundly to young people, an opportunity for Black men to evaluate themselves through the experiences of others in their age group and older. The project can be seen at the Brooklyn Museum and the Chastain Art Center in Atlanta.
There can be no stone unturned in the effort to ease the plight affecting young Black men in America. It should involve not just targeted federal programs, such as many of the initiatives included in President Obama's recent budget plan. It will have to involve the efforts of the nation's predominantly Black civic groups and fraternities, as well.
America is in a period in history when Republican forces are seeking to reverse a number of gains that have positively affected life for Black and Latino citizens, in areas ranging from education to voting rights.
What is encouraging about this period is that there are others who have taken seriously the challenge of crafting solutions and strategies to assist and elevate the conditions of some of the most vulnerable and overlooked Americans. And it couldn't have come a minute too soon.
The opinions expressed here do not necessarily reflect those of BET Networks.

BET National News - Keep up-to-date with breaking news stories from around the nation, including headlines from the hip hop and entertainment world.

(Photo: REUTERS/Finbarr O'Reilly /Landov)