Libya Wants "Clarification" in al-Qaida Leader Nab
Libya said it has asked the United States for "clarifications" regarding the abduction in Tripoli of al-Qaida leader Nazih Abdul-Hamed al-Ruqai, who is linked to the 1998 U.S. Embassy bombings in East Africa.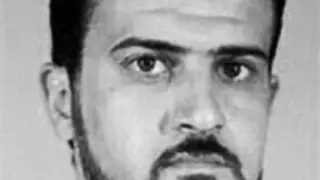 TRIPOLI, Libya (AP) — Libya said Sunday it has asked the United States for "clarifications" regarding the abduction in Tripoli of an al-Qaida leader linked to the 1998 U.S. Embassy bombings in East Africa, adding that Libyan nationals should be tried in their own country.
The government's reaction came a day after U.S special forces captured Nazih Abdul-Hamed al-Ruqai, known by his alias Anas al-Libi, in a raid. Al-Libi is on the FBI's most-wanted list with a $5 million bounty on his head.
In a statement, the government said it "contacted the American authorities and asked it to present clarifications" regarding the al-Libi abduction. It also said it hoped the incident would not impact its strategic relationship with the United States.
Saturday, the U.S. Army's Delta Force, which has responsibility for counterterrorism operations in North Africa, carried out attacks in Somalia and the Libyan capital, Tripoli.
The attacks struck Islamic extremists who played a role in the bombings of the U.S. Embassies in Dar es Salaam, Tanzania, and Nairobi, Kenya, on August 7, 1998, that killed more than 220 people.
Al-Libi's capture represents a significant blow to what remains of the core al-Qaida organization once led by Osama bin Laden.
The Pentagon's chief spokesman George Little said Saturday al-Libi "is currently lawfully detained by the U.S. military in a secure location outside of Libya." He did not disclose further details.
U.S. Secretary of State John Kerry on Monday defended the capture of al-Libi, saying complaints about the operation from Libya and others are unfounded. Kerry said the suspect was a "legal and appropriate target" for the U.S. military and will face justice in a court of law. Kerry added it was important not to "sympathize" with wanted terrorists.
"I hope the perception is in the world that people who commit acts of terror and who have been appropriately indicted by courts of law, by the legal process, will know that United States of America is going to do anything in its power that is legal and appropriate in order to enforce the law and to protect our security," Kerry told reporters after meeting with Russian Foreign Minister Sergey Lavrov on the sidelines of an Asia-Pacific economic conference.
Earlier, Kerry said the raids would send the message that terrorists "can run but they can't hide."
"We hope that this makes clear that the United States of America will never stop in the effort to hold those accountable who conduct acts of terror," Kerry said, from the Indonesian capital of Bali where he is attending an economic summit.
"Members of al-Qaida and other terrorist organizations literally can run but they can't hide," he added.

BET Global News - Your source for Black news from around the world, including international politics, health and human rights, the latest celebrity news and more. Click here to subscribe to our newsletter.