Brittney Griner Becomes First Openly Gay Athlete to Land Nike Endorsement
The WNBA newcomer will model men's clothing for the brand.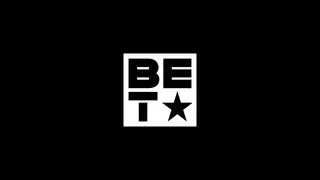 Brittney Griner has been one to watch since she made headlines during her time with Baylor University not only for being amazing on the court and being the number-one pick in the WNBA draft, but also for being open about her homosexuality. Now the Phoenix Mercury player is busting barriers once more with her Nike endorsement, the first granted to an openly gay professional athlete. The 22-year-old's contract will earn her from $5,000 to $15,000 a year and allow her to model men's clothing for the brand, including items from its skateboarding line Nike SB.
"It clicked for me," Griner tells ESPN. "I used to do the whole baggy, hard-core, I'm-a-boy look. Then I went through a preppy phase. Now I have the athletic, bow-tie look. I found my style."
Griner is not one to conform to tradition and likens wearing a dress to being trapped "in shackles and handcuffs and a straitjacket," so the endorsement deal allows her to stay true to her personal style. After a college career in which she wasn't allowed to be fully open about her sexuality, it's great that she's finally free to be herself and has been reaping success along the way.
"I am 100-percent happy," she says. "When I was at Baylor, I wasn't fully happy because I couldn't be all the way out. It feels so good saying it: I am a strong, Black, lesbian woman. Every single time I say it, I feel so much better."
Get ready for the BET Experience, featuring Beyoncé, Snoop Lion, Erykah Badu, Kendrick Lamar and many more. Go here for more details and info on how to buy tickets. Sign up now to attend free film screenings, celebrity basketball games and more.
BET.com always gives you the latest fashion and beauty trends, tips and news. We are committed to bringing you the best of Black lifestyle and celebrity culture.
Click here to subscribe to our newsletter.

 (Photo: Christian Petersen/Getty Images)