'The Chi' Actor Barton Fitzpatrick Robbed At Gunpoint
He was in West Chicago at the time of the armed robbery.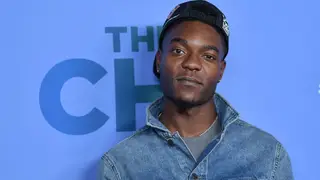 Actor Barton Fitzpatrick, most known for his role as Reg Taylor on The Chi, was the victim of an armed robbery.
According to TMZ, Fitzpatrick, 27, was held up at gunpoint in West Chicago in the early morning of September 4. Law enforcement say the scene could've turned deadly.
Barton was a passenger in a car. Someone made their way into the backseat of the vehicle with a handgun. The assailant made off with a few of Barton's belongings, including a chain and possibly other items.
TMZ says the robber abandoned plans to steal the car. No injuries were reported and cops are still searching for the assailant as this investigation continues.
Fitzpatrick played the character of Reg Taylor for 16 episodes on The Chi from 2018-2019. He played the role of a gang leader who was shot and killed by a rival gang during season 2.
Fitzpatrick was born and raised in Chicago, and as he continues his many endeavors (which also includes singing), he looks to be an inspiration to a younger generation, especially the youth in Chicago.
"I have cousins who call me and say 'you have no idea how you're inspiring your younger cousin,"  he said during a 2019 interview on The Breakfast Club.