Italy's First Black Cabinet Member Faces Racism
After making headlines for her historic ascent into Italy's cabinet, Congo-born Italian citizen Cecile Kyenge is now the target of racist remarks since her appointment Saturday.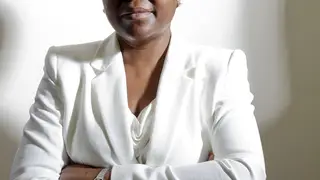 After making headlines for her historic ascent into Italy's cabinet, Congo-born Italian citizen Cecile Kyenge is now catching attention for the rise in racist remarks being hurled against her since her appointment Saturday.
Kyenge was recently named integration minister by Italy's new Prime Minister Enrico Letta and her appointment was hailed as a triumphant step forward for minorities and women in the country where just seven women hold high-level government posts.
But not long after the fanfare wore off did the racism rear its ugly head.
Several right-wing and neo-fascist websites have taken aim at Kyenge, calling her a "Congolese monkey," "Zulu" and "the black anti-Italian," among other slurs. Derision has also come from Mario Borghezio, an Italian politician with ties to former Prime Minister Silvio Berlusconi, who called the party to which Kyenge belongs a "bonga bonga government." Borghezio went on to say that Kyenge wanted to "impose tribal traditions" in Italy and that Africans had "not produced great genes."
Now, the country's National Anti-Discrimination Office is launching an investigation into the spate of slurs. Equal opportunities minister Josefa Idem ordered the investigation and says she is defending Kyenge because of the bond they share as women.
"I am doing this in my capacity as new minister for equal opportunities but above all as a woman," said Idem according to the Guardian.

The 48-year-old eye surgeon moved to Italy three decades ago to study medicine. She is married to an Italian man and the couple have two children and live in Modena.
In her first press conference Friday, Kyenge took a moment to inform both her supporters and detractors about exactly who she is and is not.

"I've seen that there have been some difficulties in describing me so [I tell you that] I am Italo-Congolese and black," Kyenge said. "I'm not coloured, I'm black. It is important to say it as I'm proud of being so. I belong to two different cultures and to two different countries that are both part of me, so that I cannot be described as completely Italian or Congolese."
BET Global News - Your source for Black news from around the world, including international politics, health and human rights, the latest celebrity news and more. Click here to subscribe to our newsletter. 
(Photo: Domenico Stinellis/AP Photo)