Boyfriend of Breonna Taylor Settles Lawsuits Against Louisville for $2 Million
Kenneth Walker was initially charged with attempted murder for firing a shot at the police who entered the apartment unannounced.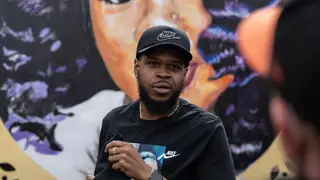 Breonna Taylor's boyfriend, who fired a shot as police burst through her door unannounced, has settled a pair of lawsuits against the city of Louisville.
Kenneth Walker will be paid $2 million to settle federal and state lawsuits, according to a statement from one of his attorneys.
The death of Breonna Taylor brought the issues of "no-knock" warrants - where police or other agents are permitted to enter a private home without announcing themselves - to the fore in national discourse.
Walker and Taylor were in bed when they were startled by a banging on her apartment door around midnight on March 13, 2020. Police, holding a drug warrant, used a battering ram to break down the door. Walker fired a single shot from his licensed handgun, striking Sgt. John Mattingly in the leg. Taylor was killed when Mattingly and two other officers opened fire.
Walker was initially charged with attempted murder of a police officer, but charges against him were dropped as the case grew in notoriety. Walker told investigators he believed he was protecting himself and Taylor from an intruder breaking into the home.
U.S. Justice Department prosecutors charged three Louisville cops of conspiring to falsify the Taylor warrant earlier this year. Kelly Goodlett, one of the former officers, pleaded guilty and admitted to aiding in fabricating a false connection between Taylor and a wanted drug dealer.
Two other former officers involved in the warrant, Joshua Jaynes and Kyle Meany, are scheduled to go on trial in federal court next year.