Seven Shot By Unidentified Assailant in Orlando
A fight broke out, and the shooter managed to fire into the crowd and get away.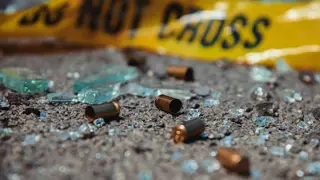 Following a brawl in downtown Orlando, Florida, on Sunday, at least seven shooting victims were taken to the hospital.
According to Orlando Police Chief Eric D. Smith, a sizable fight broke out before the violence started at 2 a.m. ET on Sunday. CNN reports that seven people were hurt when an unidentified attacker fired into the crowd with a handgun.
All seven people were transported to a local hospital, where their conditions were described as stable, according to Smith.
The shooter's description is not yet known to the authorities.
A minimum of 381 mass shootings have occurred in the US this year, according to the nonprofit Gun Violence Archive. That works out to an average of 1.7 mass shootings daily.