Texas GOP Lawmaker Blames Baltimore Unrest on Gay Marriage
Republican U.S. House Representative Bill Flores suggests the unrest stems from "the breakdown of the family."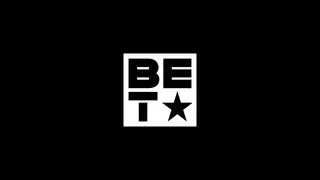 The headline-grabbing unrest in Baltimore has been attributed to a wide range of hot-button issues, from law enforcement policies to disproportionate incarceration rates. But same-sex marriage?
That is the argument Republican U.S. House Representative Bill Flores recently made during a visit to the Family Research Council's "Washington Watch" radio program.
According to Raw Story, the Texas lawmaker told FRC President Tony Perkins that crowds of conservatives were showing up at the U.S. Supreme Court to urge justices to support the "rights of traditional marriage." 
"A lot of these problems are created by the breakdown of the family, which the redefinition of would only accelerate," Perkins said on the radio program.
"You're exactly right, Tony," Flores said. "Let's talk about poverty for instance…The single best indicator of whether or not a child is going to be in poverty or not is whether or not they were raised by a two-parent household or a single-parent household. And so the breakdown of the family has contributed to poverty."
Flores reportedly suggested that the government was "creating more problems for itself" as courts across the country continued to rule in favor of same-sex marriage.
"You look at what's going on in Baltimore today, you know, you see issues that are raised there," the congressman continued. "And healthy marriages are the ones between a man and a woman because they can have a healthy family and they can raise children in the way that's best for their future, not only socially but psychologically, economically, from a health perspective.
"There's just nothing like traditional marriage that does that."
Flores is not the first GOP lawmaker to make controversial statements about the unrest in Baltimore.
Presidential candidate Sen. Rand Paul recently weighed in on what he believed to be the source of the "thuggery and thievery" taking place in the Maryland city, although he also claimed that focusing on "root causes" during a riot was inappropriate.
"There are so many things we can talk about, the breakdown of the family structure, the lack of fathers, the lack of a moral code in our society," the Republican Kentucky senator said during an interview with conservative radio host Laura Ingraham. He also argued that "this isn't just a racial thing."
"The police have to do what they have to do, and I am very sympathetic to the plight of the police in this," Paul said.

BET Politics — Your source for the latest news, photos and videos illuminating key issues and personalities in African-American political life, plus commentary from some of our liveliest voices. Click here to subscribe to our newsletter.  

(Photo: REUTERS/Joshua Roberts /LANDOV)