Not Enough Women Are Getting Cervical Cancer Exams
Are you one of the 8 million women that hasn't been tested?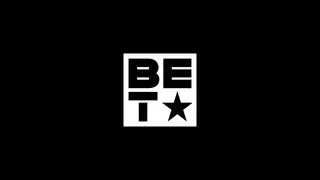 When is the last time you went to the gynecologist?
If it's been a minute, you are not alone. More than 8 million women in the U.S. are not getting screened for cervical cancer, says the Centers for Disease Control and Prevention. The report found that one in ten women ages 18-65 haven't had a Pap Smear in the past five years, missing out on the opportunity to get tested for cervical cancer.
This findings are particularly alarming given that past data shows that cervical cancer is more frequent among women who never or rarely have gynecological visits.
She added, "We must increase our efforts to make sure that all women understand the importance of getting screened for cervical cancer. No woman should die from cervical cancer."
Other findings from the study included:
— In 2012, 11.4 percent of women reported they had not been screened for cervical cancer in the past five years; the percentage was larger for women without health insurance (23.1 percent) and for those without a regular health care provider (25.5 percent).
— The percentage of women not screened as recommended was higher among older women (12.6 percent), Asians/Pacific Islanders (19.7 percent) and American Indians/Alaska Natives (16.5 percent).
— From 2007 to 2011, the cervical cancer incidence rate decreased by 1.9 percent per year while the death rate remained stable.
— Women in the South have the highest rate of cervical cancer (8.5 per 100,000), the highest death rate (2.7 per 100,000) and the largest percentage of women who had not been screened in the past five years (12.3 percent).
Dr. Vanessa Cullins, vice president of external medical affairs for Planned Parenthood Federation of America, emphasizes that cervical cancer is preventable and that women and men should consider getting vaccinated.
"A major cause of cervical cancer is the human papillomavirus, or HPV, the most common sexually transmitted infection in this country. In addition to regular screenings, the HPV vaccine is one of the best ways to prevent the spread of HPV and prevent cervical cancer. The vaccine is safe and is supported by leading medical organizations.
She also points out that Health Care Reform has strengthened women's access to better care.
"And as part of the Affordable Care Act, more Americans than ever have access to the preventive health care they need," Cullins says. "This includes Pap tests and cancer screenings, testing for sexually transmitted infections (STIs), and the HPV vaccine — all covered without having to pay out of pocket for copays and other expenses."
It's also important to note that this study is incredibly important for Black women.  
With that being said, who's making their next gyno appointment? 
BET Health News - We go beyond the music and entertainment world to bring you important medical information and health-related tips of special relevance to Blacks in the U.S. and around the world. Click here to subscribe to our newsletter.  
(Photo: Thomas Barwick/Getty Images)