The Tuskegee Experiment: The Granddaughter of One of the Syphilis Study Victims Explains How His Story Has Implications That Are Still Felt Today
Willie Harris was one of 623 men unknowingly subjected to human experimentation. His granddaughter now wants to use this travesty to better educate the Black community about overall health and wellness.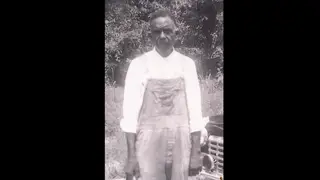 The 40-year study in which Black men were subject to experimentation by U.S. government doctors has been the subject of scrutiny since it ended in 1972. As horrifying an incident as this was in American History, it tracks differently for Sharon Hawks and her family.
Hawks' grandfather, Willie Harris, was one of the 623 farmers living in Macon County, Ala., in 1932 when the United States Public Health Service decided to use them to see the progression of syphilis in Black bodies – without informing them they were part of a federally backed medical study.

Now, 50 years after the Tuskegee Experiment was made public, Hawkes looks back on how it impacted Black people then and the apprehension it causes to this day, particularly given the issues surrounding the coronavirus pandemic.
"My father told us about it when we were young," said Hawks, who was born two years after Harris' death in 1960 from a stroke. "My father was on his deathbed and I got some family history. He reminded me of everything that happened. My father was just like his father, he only had a sixth grade education, so I think he had shame about it. He didn't see it as we do today, so you have to understand that as well."




Hawks said that her grandfather was one of the many poor farmers in the area who had little if any access to healthcare. He owned a small farm in Roba, Ala., about 15 minutes outside of Tuskegee. So when the USPHS doctors offered them free medical checkups, transportation, food and even burial insurance, they signed up.


"Tuskegee was the only place where they could go for that kind of help," said Hawks, a retired U.S. Air Force Major, who now runs a nutrition and diabetes education organization. "I think it was just one of those things where it was convenient and they were assured and they treated them to different things. They didn't know what the ultimate goal was."

That goal was to monitor the progression of latent syphilis in a group of 400 Black men, along with monitoring another 200 men who were uninfected as a control group. According to later congressional testimony, blood samples were taken from the men, and they were also subject to painful spinal taps. The doctors really wanted to wait until they died to use their autopsies to evaluate how the disease ultimately progressed.
Hawks does not know if her grandfather was one of those who signed up for the study because he was already infected or part of the uninfected control group. What she does know is that an attorney would eventually approach her family about seeking restitution for Harris being used as part of the experiment. The family was not part of the 1973 class action lawsuit in which survivors were awarded $10 million from the U.S. Department of Health, Education and Welfare.

"I remember coming home from the Air Force and I remember (my family) talking about it," said Hawks. "He was on the list of Black farmers for reparations. Looking back, I'm quite upset about it. The family got a couple of checks, but no more than about $500 or $700 at a time."


There has been a resounding impact in the Black community from the Tuskegee study that has long concerned Hawks. The mistrust and reluctance of African Americans to proactively seek medical care she feels is directly connected to incidents like what happened to her grandfather. In the early days of the coronavirus pandemic, many used the Tuskegee Experiment as one of the reasons for not getting vaccinated. It concerned her and she felt she needed to send out a message.

"It gets complicated for me because I'm a health professional myself," said Hawks who founded Glenn Dale, Md.-based Nutrition and Diabetes Education Center in 2003, which counsels people on getting healthy. "I belong to one of the largest AME churches in the world and ran one of the first vaccine clinics in our state. In my mind, Tuskegee was different than having people get vaccinated.

"In that case," she continued, "they held things from them. In this case they are giving treatment. There are a lot of things in place to ensure that it doesn't happen again. But I do understand why a lot of people don't trust the government."

As a certified diabetes and education specialist, Hawks sees firsthand how diabetes is ravishing the Black community. Part of her job is to get people to understand the importance of taking care of themselves. "But people are hesitant to get treatment for things that are preventable," she explained. "I have to fight misinformation head on. I've been part of panels with people who were distrusting about the vaccine. In one, there was a pastor who refused to get it.

"He said 'I don't think it's my place as a pastor to encourage my parishioners, one way or the other.' I thought that's crazy. You not getting vaccinated is taking a stand," she explained. "I talked about my family's history but I found that what worked best was not to be combative or confrontational about it. A lot of people were pushing back because they didn't want to be told they had to do this. I made it clear, it's their choice and you'd be amazed how many people signed up."


Hawks said despite the misgivings about what happened in Tuskegee as it relates to modern medicine, education is necessary to avoid the mistakes of the past. The men in the study were largely uneducated and vulnerable to whatever the USPHS doctors told them, and they were not informed about what was really taking place. Education, she says, is a safeguard against that.

"The biggest thing for me is the lack of education in the Black community," Hawks said. "I think knowledge is power. If we go to the forefront of that, it will take a lot of the mistrust out."