Hope Remains For Brittney Griner's Return Through Potential Prisoner Trade
Russian minister says the hopes of a prisoner exchange in 2022 aren't impossible, however the WNBA star still faces a grueling sentence.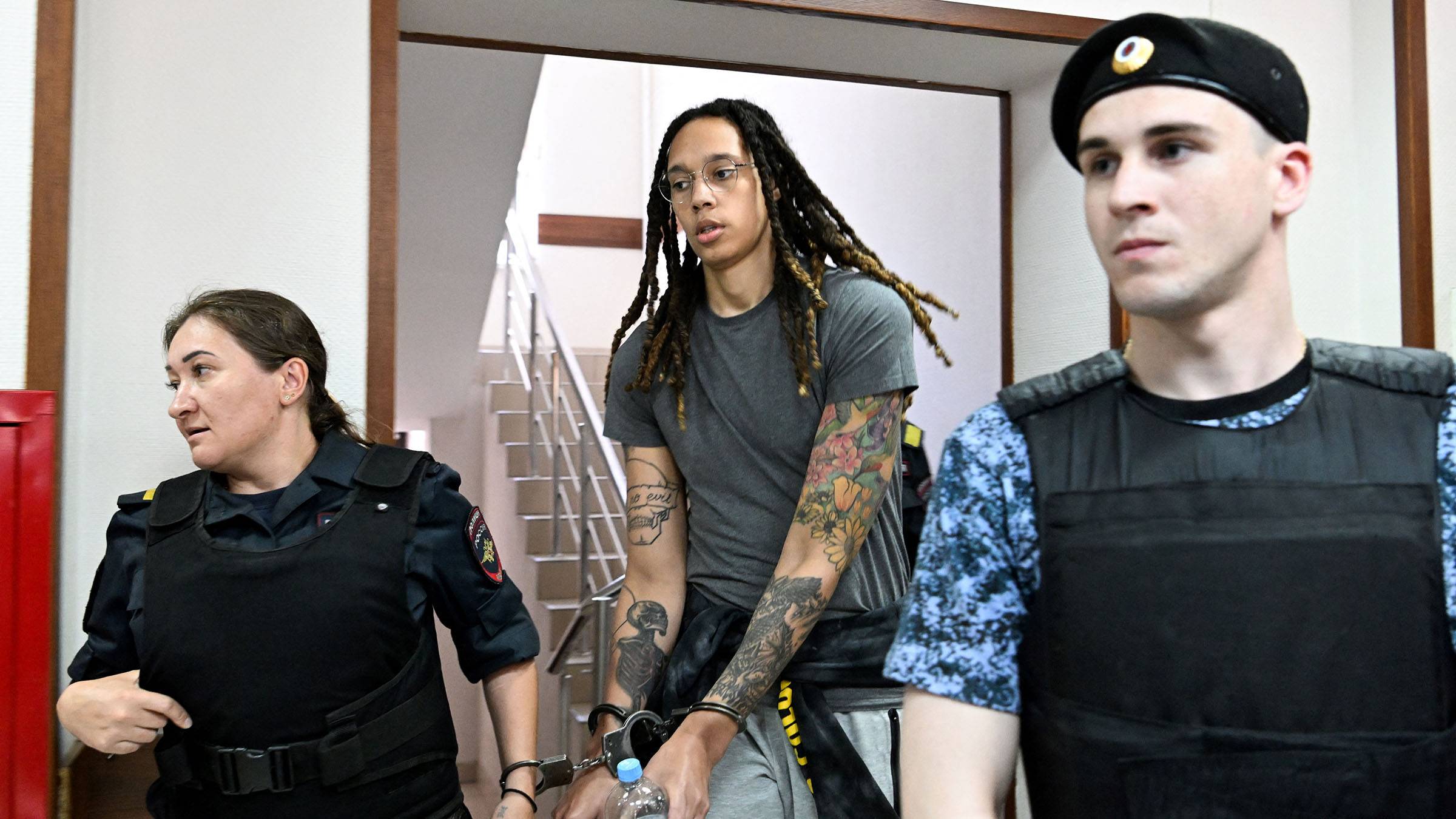 U.S. before the year is over.  

After months of negotiations, according to The New York Post, an agreement with Russia is still possible, and may result in a prisoner swap that will bring the detained American athlete home.
Russia's Deputy Foreign Minister Sergei Ryabkov told reporters Tuesday when they inquired about Griner returning home this year: "There is always a chance."
"Regrettably, there have been a few occasions when it seemed that a decision in favor of it was about to be made, but it never happened," Ryabkov said.

Griner, 32, a center for the Phoenix Mercury was playing during the off-season for UMMC Ekaterinburg,  when she was arrested at an airport in Moscow accused of possessing vape cartridges containing cannabis oil in her luggage. She was sentenced to nine years in prison. Earlier in November, she lost an appeal of the sentence.

Currently, Griner is reportedly facing grueling 16-hour workdays at the IK-2 Penal Colony in Mordovia, Russia about 350 miles southeast of Moscow and more than 9,000 miles from the United States. It has a grim history as a prison established by Soviet leader Joseph Stalin to crush its inmates, who were typically political prisoners. It now mainly holds women convicted of violent crimes.
President Joe Biden has been working for months to get Griner out of Russia, where she has been jailed and ultimately sent to a forced labor camp in Mordovia since her arrest in February.
Biden said he hoped Russian President Vladimir Putin would be open to discussing Griner's release after this month's midterm elections.

U.S. officials have called Griner's jailing unjust and politically motivated. He has blasted the detainment of Griner as well as Paul Whelan, a U.S. Marine imprisoned on espionage charges and has advocated for the return of both.