Angela Bassett to Receive Honorary Oscars at Academy's 2023 Governors Awards
The legendary Hollywood star joins Samuel L. Jackson, Cicely Tyson, and more.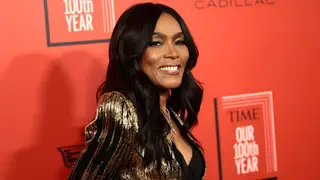 Angela Bassett is getting her flowers.
According to the Academy of Motion Picture Arts and Sciences announcement on Monday, the Hollywood veteran will receive an honorary Oscar at the 14th Governors Awards on Nov. 18.
Academy President Janet Yang noted that "The Academy's Board of Governors is thrilled to honor four trailblazers who have transformed the film industry and inspired generations of filmmakers and movie fans," adding that "Across her decades-long career, Angela Bassett has continued to deliver transcendent performances that set new standards in acting."
Honorary Oscar recipients are voted on by the Academy's Board of Governors. They're "given to honor extraordinary distinction in lifetime achievement, exceptional contributions to the state of motion picture arts and sciences, or for outstanding service to the Academy."
During her illustrious career, Bassett has earned two Academy nominations, first in 1994 in the "Best Actress" category for What's Love Got to Do with It, and most recently she earned the nom for "Best Supporting Actress" for last year's Black Panther: Wakanda Forever.
The star is being honored alongside director Mel Brooks, joining past winners including Samuel L. Jackson, Dianne Warren, Cicely Tyson, Donald Sutherland, and more.