Kamala Harris Tours Slave Fortress in Ghana, Asserts 'Horrors'... 'Must Be Taught'
The Vice President was accompanied by second gentleman Dough Emhoff during the emotional trip.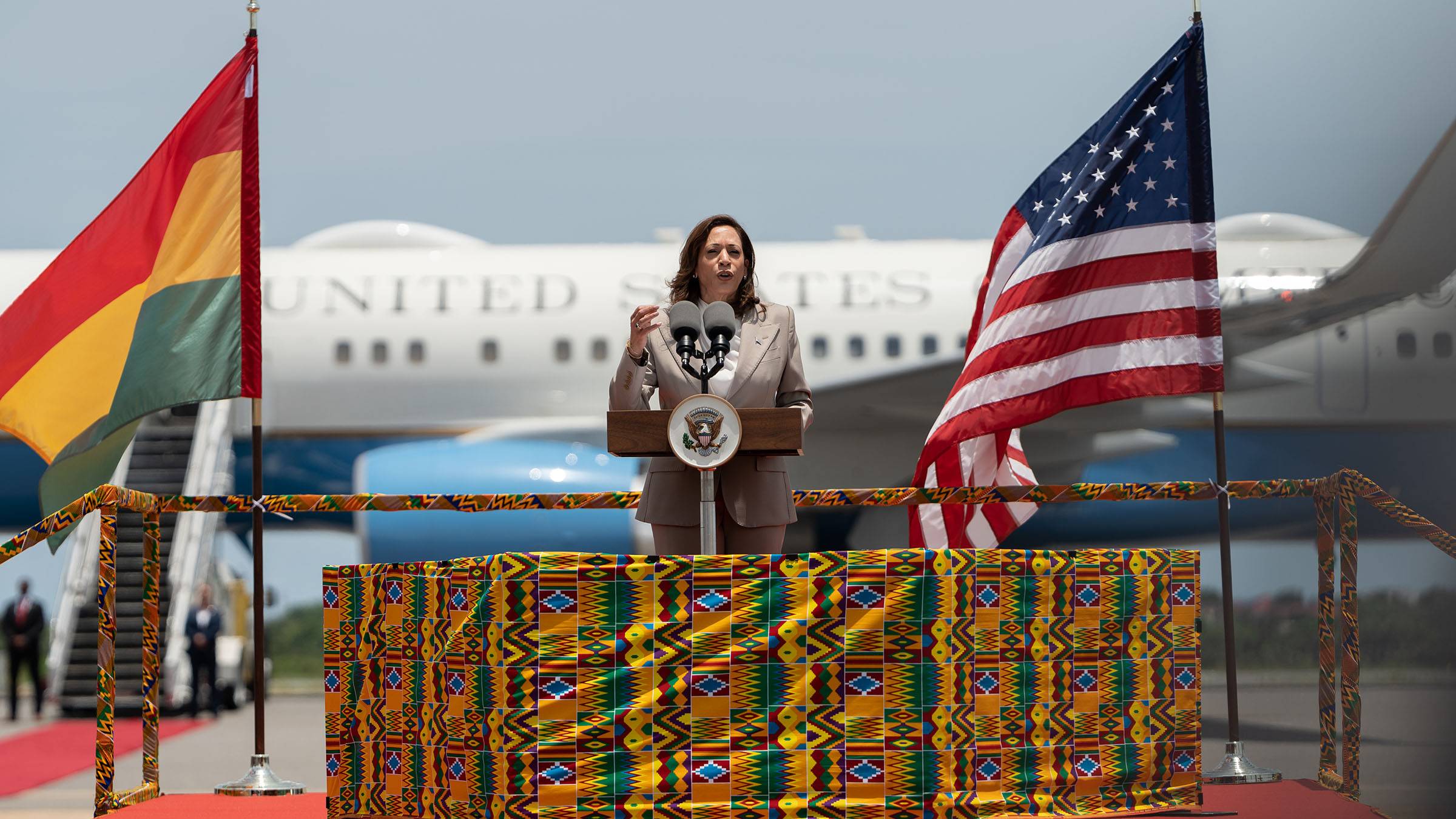 In the first leg of her tour of Africa to strengthen relations between the United States and nations on the continent, Vice President Kamala Harris is making a case as to why "the horrors" of the Trans-Atlantic slave trade must be taught.

"There are dungeons here where human beings were kept — men, women, and children.  They were kidnapped from their homes," she said in an emotional speech at Cape Coast Castle, which is about 89 miles from the Ghanian capitol Accra.  "They were transported hundreds of miles from their homes, not really sure where they were headed.  

"And they came to this place of horror — some to die, many to starve and be tortured, women to be raped — before they were then forcibly taken on a journey thousands of miles from their home to be sold by so-called merchants and taken to the Americas, to the Caribbean to be an enslaved people."
Harris was accompanied by Second Gentleman Doug Emhoff when she visited the European-built castle earlier on Tuesday (March 28.), also describing the experience as "immensely powerful and moving."

While on their tour, the vice president and her husband walked through the infamous "Door of No Return," where millions of Africans were forced to walk through as the entered slave ships headed to North and South America and the Caribbean.
The trip is to further support the mission of the President's Advisory Council on African Diaspora Engagement in the United States (PAC-ADE), which was created in December 2022. The creation of this council saw President Biden announce a $55 billion commitment to the continent over the next three years.

Harris argued that because the number of those who died on the journey and  those who were killed during that passage on the Atlantic  is unknown, "what happened here must always be remembered."  But, she added, "It cannot be denied. It must be taught. History must be learned."
"All these stories must be told in a way that we take from this place — the pain we all feel, the anguish that reeks from this place," Harris continued. "And we then carry the knowledge that we have may gained here toward the work that we do in lifting up all people, in recognizing the struggles of all people, of fighting for, as the walls of this place talk about, justice and freedom for all people, human rights for all people."