New Music Monday: Lil Baby, Kehlani & Givēon Start Your Week With A Fresh Batch Of New Tunes
Tune in every Monday to catch songs you need to add to your rotation.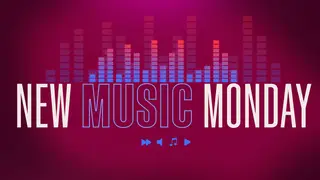 Discovering new music, albums, and artists can be hard, considering how much it all arrives in overwhelming waves every week.
Don't worry, because BET.com has you covered with our New Music Mondays column. Built with you in mind, you won't miss out on the latest sounds, thanks to us sifting through them to make things easier.
Curated by Wongo Okon, you'll find a familiar (and not-so-familiar) array of artists, emerging music, and a diverse range of genres. So, without further ado, here are 10 new records that you should kick off your week with — led by Lil Baby, Kehlani, and Givēon.
Lil Baby — "Frozen"

Lil Baby is gearing up to swing for the fences with his upcoming third album. So far, he's taken a few practice swings with some recent singles, including his latest effort "Frozen." On it, piano keys dance in the background as Lil Baby shows off his tunnel-vision approach to life.

Kehlani — "Wish I Never"

Two years after she dropped her sophomore album, Kehlani returned last week with her third effort Blue Water Road. The 13-track project features heavy splatters of pop and R&B, with a highlight moment coming on "Wish I Never." 

Using the Slick Rick-sampling track, the Bay Area baddie lists her regrets following a failed relationship.

Givēon — "Lie To Me"

The truth can be painful to hear, and on Givēon's latest single, he does his very best to avoid it. "Lie To Me" is an emotional plea from the Long Beach singer to his lover where he asks them to pretend that everything's all good and well in their withering relationship.

Nardo Wick — "Krazy Krazy"

Florida rapper Nardo Wick had a well-earned spotlight moment in 2021 thanks to the release of his debut project, Who Is Nardo Wick? This year, he's teasing the release of a sequel effort, and it kicks off with the song "Krazy Krazy," which arrives at top speed due to his quick-lipped bars and ceiling-high energy.

SiR — "Satisfaction"

Finally, after almost three long years, SiR is back. The Inglewood singer-songwriter offers a brief tease with his new single, "Satisfaction." 

It's as gentle, sultry, and passionate as the music we've come to love him for. Our genuine hope is that his upcoming fourth album is filled with just that and more.

Money Man — "Influential"

Money Man is back to work just six months after dropping his Blockchain project. His latest offering comes in the recently released Whale Games EP. 

Across the project's five songs, "Influential" stands out as Money Man glides through the infectious beat produced by Keezy808, boasting about his impact on the game, which is growing by leaps and bounds.

Khalid — "Skyline"

Khalid won't fade to the background as he completes his third album, Everything's Changing. This year he's released plenty of music, with the latest being "Skyline." The El Paso, Texas original uses the pop-leaning record to invite a new love interest for the ride of a lifetime.

Pooh Shiesty — "Certified" feat. Gunna

Pooh Shiesty's Shiesty Season album was one of 2020's more beloved projects, thanks to highlights like "Back In Blood" with Lil Durk. 

The rapper's team breathes new life into it more than two years after its release with a second deluxe reissue highlighted by the confident "Certified" with rising rap superstar Gunna.

Jvck James — "Hennessy Tears"

English singer-songwriter Jvck James was recently named Apple Music's latest Up Next in the United Kingdom, and after hearing his new On The Rocks EP, it's clear to see why. 

The four-track project is balanced between heartfelt ballads and dancefloor-ready tracks, with the captivating "Hennessy Tears" being an example of the former.

Monaleo & Flo Milli — "We Not Humping (Remix)"

Monaleo is doing everything right in her young career. From her breakout moment with "Beating Down Yo Block" to recent success with "We Not Humping," the Houston rapper is lining things up for a strong launch with her upcoming debut project. Before that arrives, she institutes some impenetrable girl power through the latter track, "We Not Humping," in the form of a remix with Flo Milli.

Enwongo Okon, better known as Wongo, is a music journalist who has contributed to 2 Dope Boyz, Uproxx, Revolt, and Pitchfork. Rhode Island is home. Debate about all things music at @WheresWongo.