Young Dolph Murder: Two Possible Suspects Confirmed By Police In New Photos
The photos have been circulating on social media.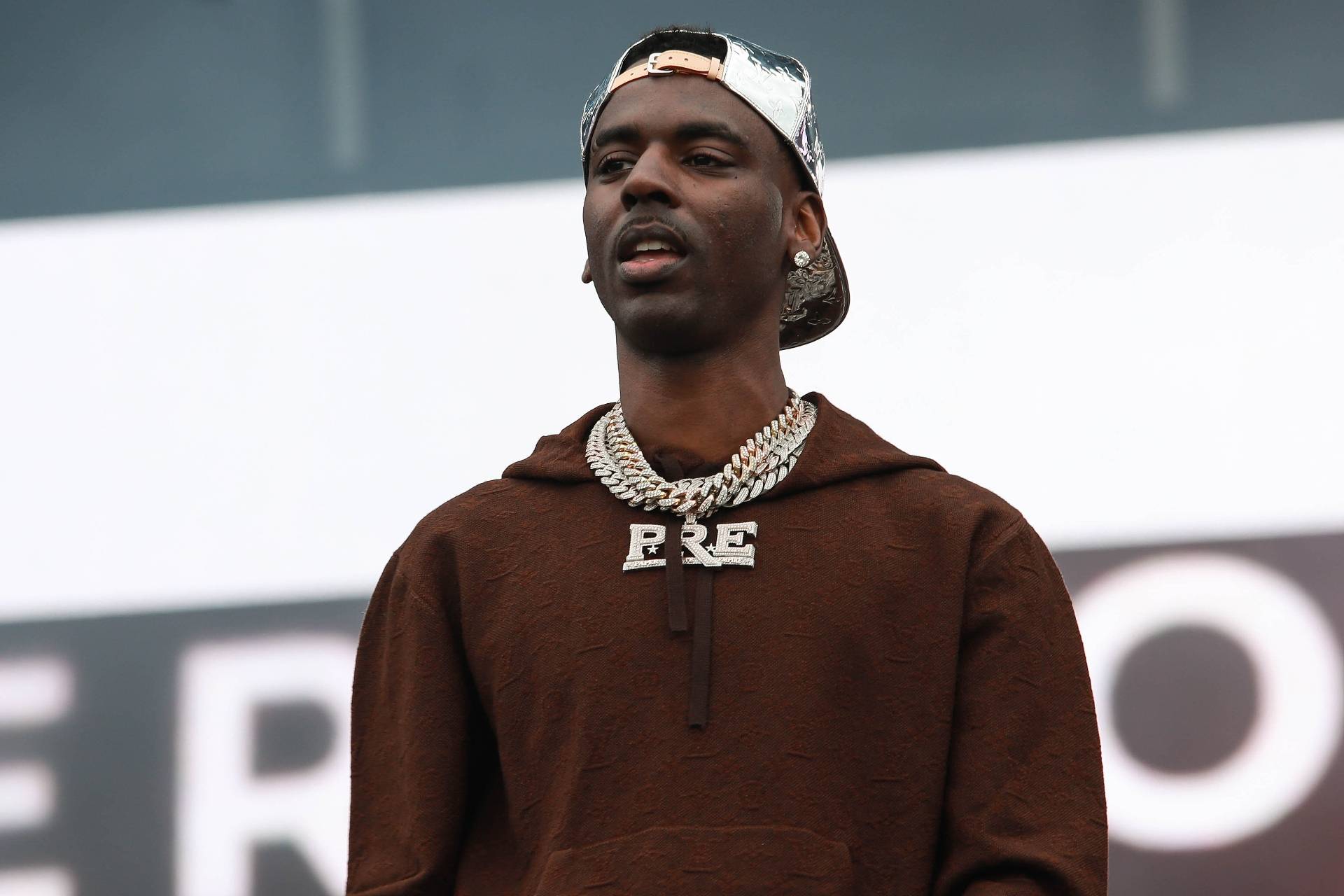 Memphis station WHBQ, obtained photos of two possible suspects wanted in the fatal shooting of the 36-year-old father and husband. The station confirmed the validity of the images with three independent law enforcement sources Thursday, Nov. 18.

The photos show two masked individuals, armed with guns, aiming at a target, presumably Young Dolph.
The King of Memphis rapper was fatally gunned down Wednesday, Nov. 17, inside Makeda's Cookies, a local business he frequented in South Memphis.
RELATED: Hip Hop Reacts To The Tragic Shooting Death Of Young Dolph

Born Adolph Robert Thornton, Jr., the rapper was known for consistently giving back to his community, and was set to hand out turkeys at St. James Missionary Baptist Church in Memphis on Friday, Nov. 19, between 2-5 p.m.

His independent debut, King of Memphis, was released in 2016. He would go on to make three other albums that reached the top 10 in the Billboard 200, including his latest work, Rich Slave, which came out in 2020. That album became his highest-charting project, peaking at number four on the Billboard 200.
Dolph was also the victim of multiple shootings in the past few years. In 2017, more than 100 shots were fired at his bulletproof SUV in Charlotte, N.C. He managed to walk away unharmed and later released a song about the incident called, "100 Shots."

RELATED: Young Dolph Shooting - Authorities Respond To Retaliation Rumors Against Blac Youngsta's Grandmother And Yo Gotti

"A hundred shots, a hundred shots. How the f**k you miss a whole hundred shots?" he raps in the song.

That same year, he was involved in another shooting outside of a hotel in Los Angeles. At that time, Los Angeles Police Department officials told reporters that the shooting occurred after an argument with three men, "which escalated to a physical fight. At one point, Young Dolph was knocked to the ground. And then one of the suspects pulled out a handgun and began shooting at him."

Dolph escaped from the scene, running to a nearby store. He was later taken to a hospital and underwent surgery.

The matter involving the events that led to his murder is still developing.