North Carolina Teenager Shot After Getting Off School Bus Dies
Nahzir Taylor was only 17.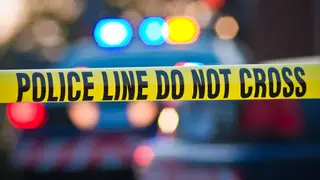 On Nov. 29, 17-year-old Nahzir Taylor was shot while getting off a school bus in Charlotte, North Carolina. Sadly, the child passed away from his injuries on Friday, Dec. 2.
According to the Charlotte Observer, a doorbell camera showed the Rocky River High School student running before he was shot and collapsed to the ground. Three people who appeared to be following Taylor were seen jumping into a blue car before being driven away by someone waiting in the vehicle. Stray bullets entered other homes but no one else was harmed.
Police said one juvenile was arrested on charges of attempted first-degree murder, assault with a deadly weapon with intent to kill inflicting serious injury and two counts of discharging a firearm into an occupied property. Police said they're seeking to upgrade the attempted first-degree murder charge to first-degree murder.

Charlotte-Mecklenburg Police Department said in a statement, "We are saddened by the passing of Nazhir Taylor and acknowledge the impact this loss will have on our entire school community. We extend our condolences to the family and are committed to providing support to our students and staff during this difficult time."
The motive for the shooting has not been made public. The investigation is currently ongoing.