Study: Black Women Greatly Underrepresented in Politics
"Status of Black Women in American Politics" reveals stark numbers at almost every level.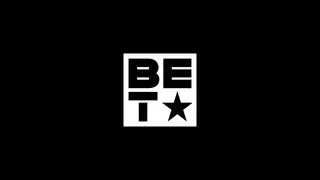 A new report has broken down the political reality that Black women often come up against when seeking elective office.
Released by the Higher Heights Leadership Fund and the Rutgers University Center for American Women and Politics, "Status of Black Women in American Politics" found that the demographic is greatly underrepresented in federal, state and local government, despite accounting for 52 percent of the Black population and 60 percent of Black voters.
According to the report, aspiring Black women politicians are more likely to be discouraged from running than men and white women and less likely to have access to moneyed networks.
"While Black women have made gains — particularly in local offices, state legislatures and the U.S. House, their success in statewide offices, the presidency, and beyond majority-minority districts is lacking," the study states.
"Maximizing opportunity will require concerted and informed efforts to recruit, support and elect Black women at all levels of political office. In doing so, Black women's voices will not only be heard from outside of government, but can move further to the center of political debates and decision-making that are so influential in the lived experiences of Black women constituents throughout the United States to better communities of all races nationwide."
The 30-page report reveals stark numbers at nearly every level, including the following:
— Only 14 out of the 98 women in Congress are African-American.
— Former Sen. Carol Moseley Braun (D-Illinois) was the first and only Black woman to ever serve in the U.S. Senate.
— Of the 74 women serving in statewide elective executive offices, only two — Connecticut's state treasurer Denise Nappier and California's Attorney General Kamala Harris — are African-American. In other words, Black women constitute just 0.6 percent of all 318 U.S. elective executive offices.
— Stephanie Rawlings-Blake of Baltimore is the only African-American woman currently serving as mayor in one of the nation's 100 largest cities.
While Black women have a way to go on the political scene, Kelly Dittmar, an assistant research professor for the Center for American Women in Politics, told The Washington Post that the group has many political "firsts" on the horizon.
"The history of Black women's political representation is a recent but promising one," said Dittmar. "Black women's representational growth has occurred primarily in the past two decades with the trend likely to continue upward as more Black women run."
BET Politics - Your source for the latest news, photos and videos illuminating key issues and personalities in African-American political life, plus commentary from some of our liveliest voices. Click here to subscribe to our newsletter. 

 (Photo: Mark Wilson/Getty Images)