Former Tampa Bay Buccaneer's Wide Receiver Antonio Brown Facing Arrest Over Alleged Domestic Violence Incident
Brown also allegedly barricaded himself in the house as police tried to get a handle on what happened.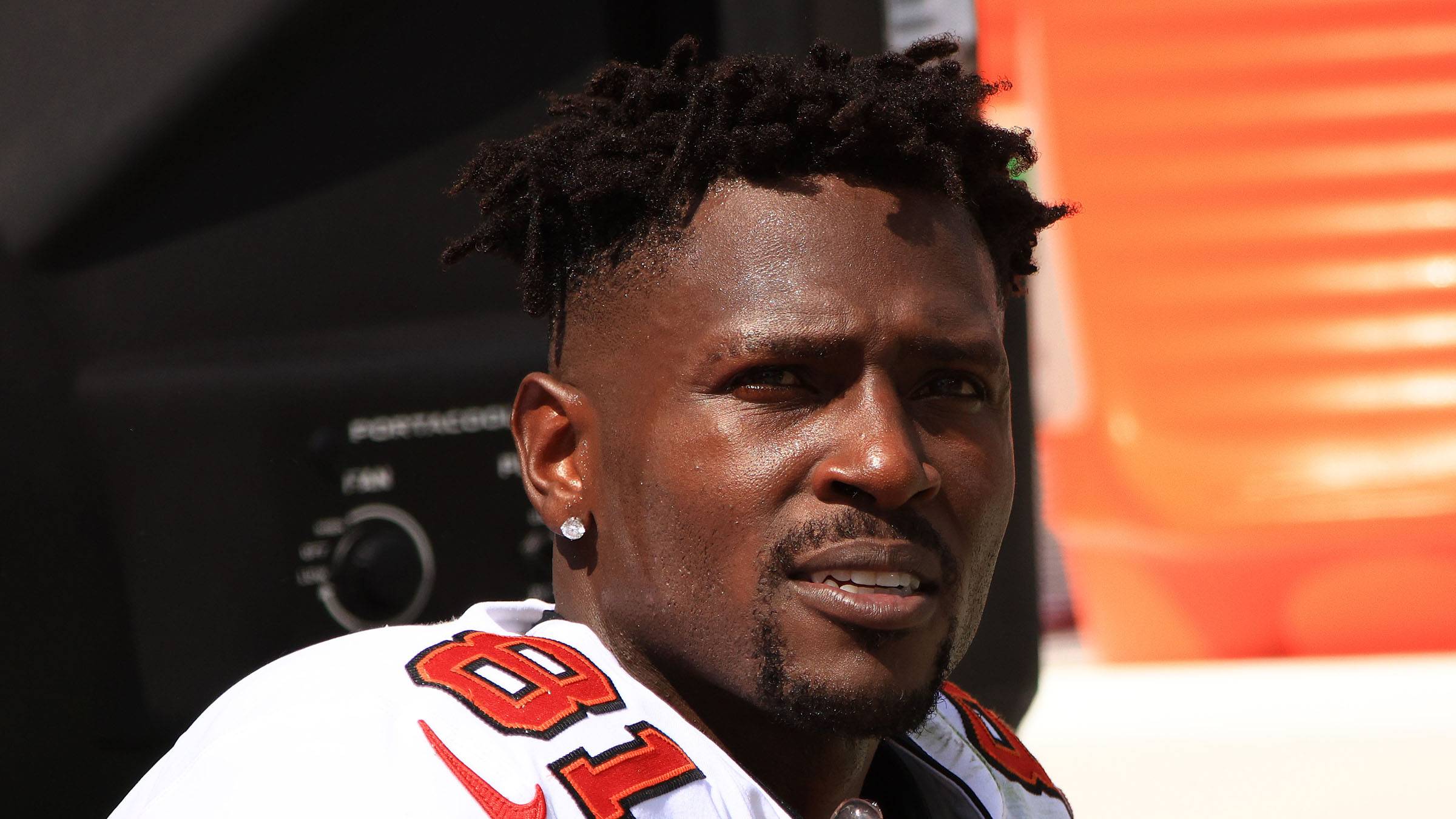 Former Tampa Bay Buccaneer wide receiver and now free agent Antonio Brown is wanted by Tampa police after he was accused of physically abusing his children's mother.
FOX 13 reported that the Tampa Police Department issued an arrest warrant for the 34-year-old Miami native on December 1. The department is currently investigating Brown after the woman told officers that he chucked a show at her head, hitting her "in the ponytail" on November 28.
"The suspect exited the residence and threw a shoe at the victim, striking her in the ponytail. The victim had no injuries but believed the shoe was meant for her head. The suspect [Brown] would not open the door or come outside to speak with officers. The suspect, also during this incident, attempted to issue an informal eviction to the victim."
FOX 13 also disclosed that Brown barricaded himself in the house as police tried to get a handle on what happened. Officers spent an hour trying to convince the free agent to leave the home.
The issued arrest warrant listed misdemeanor battery. No bond was issued.
In October, video surveillance footage at a Dubai hotel captured Brown exposing his penis and buttocks to a female patron in the Middle Eastern nation. Other guests also complained that the athlete was being rowdy and smoking weed.
Brown claimed that the woman stole his swimming trunks.
"​​Every chance they get to sway the heat off themselves, they use me. In the video, you can clearly see she runs off with my swim trunks. If roles were reversed, the headlines would read 'AB having a wild night with [a] nude female.' Yet when it's me, it automatically becomes a hate crime," he tweeted.