HBCUs Received Far Less Money From Foundations Than Ivy League Schools, Study Shows
A recent report revealed that HBCUs were given 178 times less funding from the largest foundations than Ivy League schools.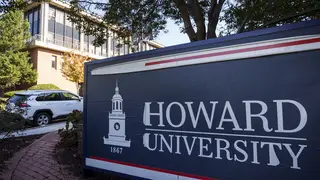 A new study showed that HBCUs have been receiving much less funding from the nation's largest foundations than Ivy League universities, but even those who keep watch on the disparity were surprised by how wide it is.
The study, conducted by philanthropy research nonprofit Candid and the Association of Black Foundation Executives (ABFE) revealed that HBCUs were given "178 times less funding from foundations" when compared to what the average Ivy League school received in 2019.
Per the report, 99 HBCUs only received $45 million, but the eight American Ivy League schools received $5.5 billion from the 1,000 largest foundations in the U.S.
Susan Taylor Batten, president and CEO of ABFE, released a statement saying the findings came as no surprise, but something else did.
"We were not surprised by the findings because philanthropy generally funds Black-led nonprofit organizations disproportionately less than other similarly situated organizations," Batten's statement read. "However, we were surprised by the data that indicated the enormity of the disparate funding between Ivy League colleges and HBCUs."
The report went on to highlight that some of the most well-known foundations drastically reduced financial support of HBCUs from $65 million awarded in 2002 to $20 million in 2019.
When it comes to grant money, HBCUs averaged $620,073 in annual grant dollars for each school, while White institutions received an average of $968,988.
Disparities in philanthropic efforts even show up between HBCUs and how they receive funding. According to the report, the top 10 funded HBCUs "received more than half of the total foundation funding across all HBCUs," and private HBCUs "received more than twice the grant dollars of public HBCUs."
Despite the lack of adeqaute funding from philanthropic organizations, HBCUs have managed to thrive in the face of institutional challenges.
"HBCUs have thus far been successful with limited resources, underscoring their value, power, and potential," the study continued.
The UNCF reported that 80 percent of Black judges, 50 percent of Black doctors, and 50 percent of Black lawyers come from HBCUs. Additionally, graduates from HBCUs earn $900,000 more in their lifetimes than  non-degreed Black workers or Black graduates from predominantly white institutions.
While the funding inequities are glaring, the report can serve as an entry point for philanthropic organizations to affect change by leveling the playing field.
"By committing to funding HBCUs, developing long-lasting relationships with them, and increasing HBCU capacity, foundations will strengthen HBCUs to continue —and build upon— the remarkable impact they have had on Black communities and the nation," the study continued.
"Black people have routinely experienced challenges accessing formal education in the United States through white institutions or white people. During the legalized enslavement of Black people, laws and societal prohibitions forbade their education," read the study.
Batten explained that the goal of the report is to have philanthropic organizations direct their giving more equitably and to consider increasing funding to HBCUs as a long-term strategy.
"Philanthropy tends to fund organizations that they know," Batten said. "Philanthropy does not know HBCUs and has little knowledge about the importance of HBCUs in the education of Black people and others. Additionally, I believe that philanthropy has a false sense that the quality of research and education is superior at (predominantly white institutions) in comparison to the quality of research and education at HBCUs."