Texas Teen Suspended for Hairstyle Sues Gov. Greg Abbott
The student and his family are accusing the governor and the state's attorney general of allegedly failing to enforce the state's CROWN Act.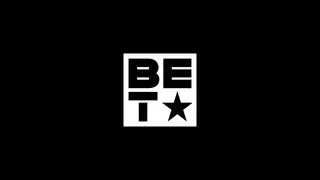 Darryl George, a 17-year-old student at Barbers Hill High School in Mont Belvieu, Tex., was suspended for more than three weeks because officials said his locs violate the school's dress code.
According to CNN, the policy does not prohibit students from wearing locs or braids. However, it limits the length of hair for male students. It also states that hair cannot be worn in a style "that would allow the hair to extend below the top of a t-shirt collar, below the eyebrows, or below the ear lobes when let down."
George and his family have filed a federal civil rights lawsuit arguing that his suspension is a violation of the state's CROWN Act. The law prohibits discrimination against hair texture and protective hairstyles like locs and braids that are "commonly or historically associated with race."
Darryl's mother, Darresha, says that her son was suspended the same week the CROWN Act went into effect.
In the lawsuit, plaintiffs are seeking an injunction against Texas Gov. Greg Abbott and Attorney General Ken Paxton to compel them to stop the district from "exposing their students to disciplinary punishment and disciplinary measures due to locs, braid, twists and other protective styles that are alleged to be or that are longer than the District or schools' length requirement."
The school district itself has filed legal paperwork asking a Texas court to interpret the law based on hair length.
"Although we believe the new law does not govern hair length, we are asking the judicial system of Texas to interpret," Barbers Hill Superintendent Greg Poole said in a statement shared with CNN.
This is not the first time that Barbers Hill has been embroiled in a controversy over Black hair. Two parents sued the district in 2020, claiming the district's grooming policies amounted to racial discrimination and violated their children's First and Fourteenth Amendment rights. Instead of cutting their locs, the children changed school districts.