Republican National Committee Celebrates Black History Makers
Republican National Committee hosts third Black Trailblazer Awards luncheon.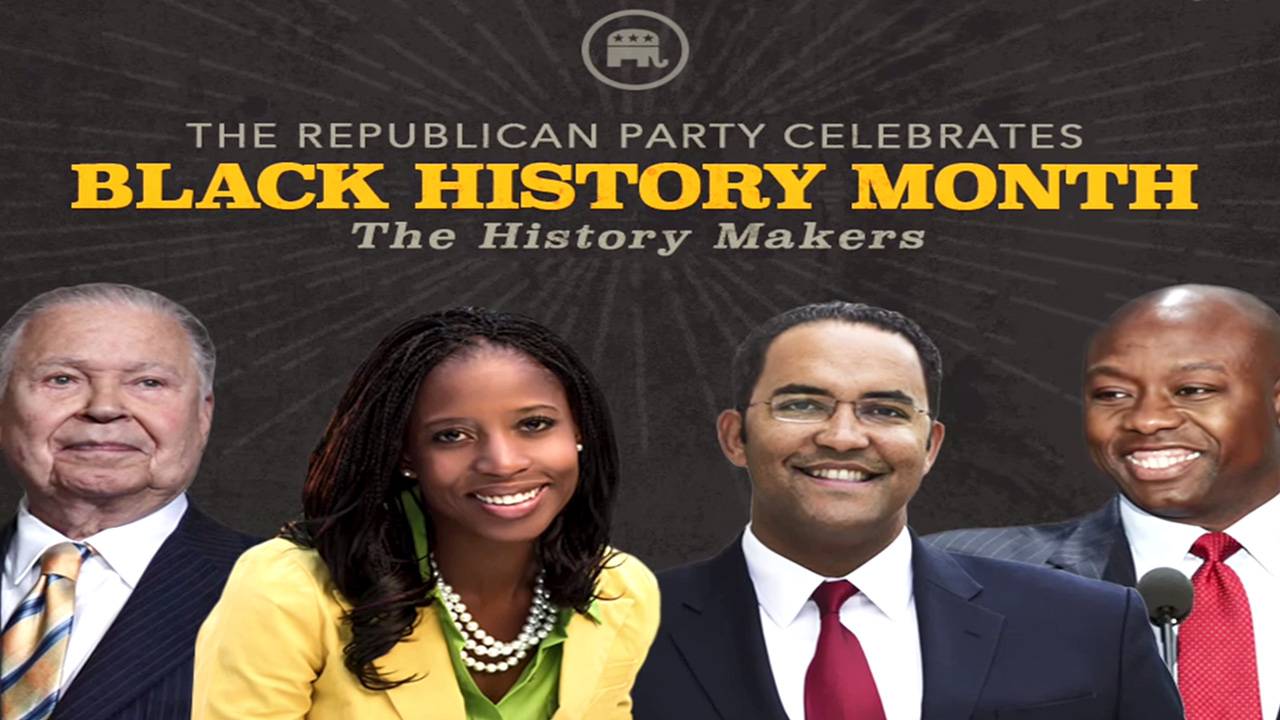 Patrick Lundy and the ministers of music provided a gospel soundtrack for the event, which was held at the historic Howard Theatre. For RNC chairman Reince Priebus, it was an opportunity to crow about his party's small but historic gains in the last election cycle.
"Not only is our delegation to Congress more diverse, but we also saw increased support nationally among Black voters," Priebus said, adding that the party also has "dramatically increased" its engagement in African-American communities and media outlets.
"As I have said many times, we have to be a party that listens to everyone if we're going to be the party that fights for everyone," he said. "My commitment to you as chairman is to continue building a bigger, stronger, more inclusive Republican Party, not because it's good for our party, but because it's good for our country."
Scott, Love and Hurd each took care to note that while their skin color makes their elections to Congress history making, it's their policies that made voters choose them.
Love recalled her parents teaching her the importance of self-reliance and making one's own way in life without government handouts. And while she evoked leaders of the civil rights movement who helped make her success possible, the Utah lawmaker said, "We need to remove ourselves from a different kind of slavery. And what I'm talking about is the slaver that comes from being dependent on people in power."
Scott, who often shares his far from stellar academic history in high school when talking about his rise to power, joked in his remarks about how Hurd, who hails from Texas, is bilingual but he was "bi-ignorant." The South Carolina senator thanked his grandfather and others and conservative values for helping him to correct course and set him on the right path.
"As I accept the award as a trailblazer, I really want to make sure that I highlight the real trailblazers — and on their shoulders I stand," he said. "I thought about my grandfather and in his lifetime — one man's lifetime — you can go from picking cotton to having a family member in Congress."
He also urged his party to continue reaching out to diverse communities.
"We can win the battle of ideas when we are willing to leave our comfort zones, entering the places where we rarely have been and spend some quality time understanding the potential of neighborhoods like the one I grew up in," Scott said.
BET Politics - Your source for the latest news, photos and videos illuminating key issues and personalities in African-American political life, plus commentary from some of our liveliest voices. Click here to subscribe to our newsletter.
(Photo: Republican National Committee via youtube)