Will Lebron James Keep Playing After Getting Swept? L.A. Lakers Hope So
'I've got a lot to think about,' he said after the loss, alluding to possibly retiring. But team officials will be speaking with him.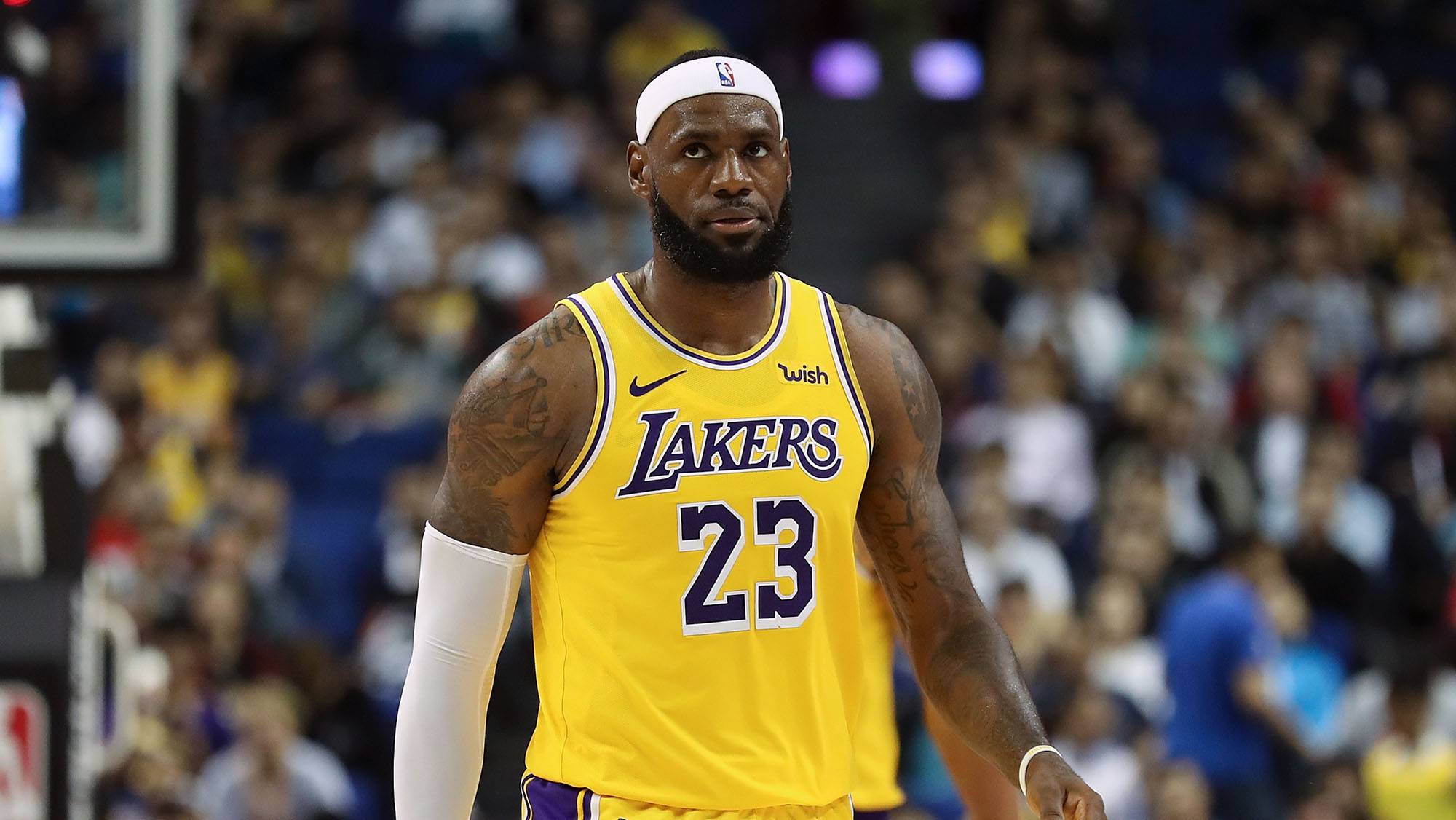 At the news conference following the Lakers' defeat at the hands of the Denver Nuggets on Monday (May 22), the 38-year-old four-time NBA champion said that he would need time to decide if he would come back to the team.
"Going forward with the game of basketball, I've got a lot to think about," James said, alluding to his possible retirement.
Coach Darvin Ham and general manager Rob Pelinka both said they'll plan to speak with James to discuss his future with the Lakers.
"Coming off a tough loss like that, the work we've put in this season, I think I was ready to retire after last night, too," Ham joked.
"We all know that (James) speaks for himself, and we'll look forward to those conversations when the time is right," Pelinka continued. "LeBron has given as much to the game of basketball as anyone who has ever played. When you do that, you earn a right to decide whether you're going to give more. ... Obviously, our hope would be that his career continues, but we want to give him the time to have that inflection point and support him along the way."
Ham and Pelinka would not speculate that James' comments were due to his nagging foot injury, which may require surgery this summer.
"When there's any injury, you seek multiple medical opinions, and there were some that doubted whether he could play again this season," Pelinka continued. "For him to end the season playing virtually 48 minutes and posting a virtual 40-point triple-double as a player in the 20th year of his NBA career is staggering."
The Lakers off-season will be one filled with major decisions for the storied franchise. Key contributors Austin Reaves, Rui Hachimura, who was acquired in a trade with the Washington Wizards, and D'Angelo Russell are all free agents. Also, much speculation has been made about Kyrie Irving, who won a championship with James, a member of the Cleveland Cavaliers in 2016, signing with the team as a free agent.
After starting the season with a 2-10 record, the Lakers acquired Russell from Minnesota in exchange for a 2024 draft pick. Also,  they added Jarred Vanderbilt and G Malik Beasley from Utah in exchange for Juan Toscano-Anderson, Damian Jones, and Russel Westbrook. Following the transactions, the Lakers posted the best record in the NBA after the trade deadline, eventually making it to the Western Conference Finals.