High Hopes: Setting the Stage for Obama's State of the Union Address
Black lawmakers hope Obama will tackle tough topics like race.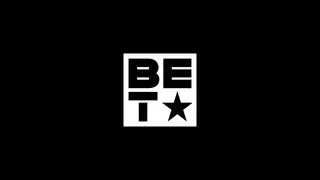 On Jan. 20, nearly 30 million people will tune in to hear President Obama deliver his penultimate State of the Union address. Some of it will sound familiar since the president has spent the past couple of weeks traveling to different states to offer spoiler alerts about key themes in the upcoming speech, such as homeownership, higher education, paid leave and fighting cyber crime.
They are important issues that will provide aid to all communities, but many African-American lawmakers on Capitol Hill are hoping that an emboldened Obama, freed from the restraints of running for office again, will tackle difficult topics like race relations, the strained relationship Black communities shares with law enforcement and income inequality.
"I want the president to publicly recognize that race relations in America need improving," said Congressional Black Caucus chairman, Rep. G.K. Butterfield. "We are still suffering from huge disparities between Blacks and whites and it's causing so much disappointment [for] African-Americans. The statistics are clear: they are feeling left behind."
Black lawmakers also are hoping that Obama will ask Congress, which for the first time in his presidency is under complete Republican control, to restore a portion of the Voting Rights Act that the Supreme Court struck down in 2013.
"This year we are celebrating the 50th anniversary of the Voting Rights Act. The thought that the Supreme Court has done substantial damage to the very act that would allow all members of our society to participate equally in their destiny is something that I think needs to be addressed," Maryland Rep. Elijah Cummings told BET.com.
On Jan. 14, Rep. Bob Goodlatte (R-Virginia), who chairs the House Judiciary Committee, said such action would not be necessary because the law still provides "very, very strong protections."
Such opposition is nothing new and in fact has been the norm during Obama's presidency. Last year, he declared, would be a year of action, and vowed that he would use his executive authority to act when Congress wouldn't.
"I think a lot more could have been done if we mainly had some cooperation from the Republican Party. They were the party of no and in spite of that this president has been able to accomplish much with regard to the overall economy," Cummings said. "But, what he has gotten instead of support has been maximum opposition. So it is amazing the thought of what we could have achieved if we'd had their support."
Although CBC members expect there will be more of the same during Obama's final two years in office, they also believe there may be some issues on which some agreement can be found. With the 2016 presidential election cycle looming, some action may be taken on issues such as immigration and jobs.
Republicans are beginning to recognize that the American public is most concerned about economic issues, Cummings asserts, while Wall Street is doing great and their wages are stagnant.
"There is an environment for Republicans to at least make it appear, and hopefully it will be more than that, that we're going to do something about wages," the Maryland lawmaker says.
California Rep. Karen Bass is optimistic but is taking a wait-and-see position on whether the GOP is ready to actually govern.
"I think they might, but in the beginning they have to get all of this stuff out of their system, kind of like with little kids," she said.
State of the Union addresses are designed to give a little bit to a lot of people, Howard University political scientist Michael Fauntroy told BET.com, and Obama will try to achieve that.
"If you are a middle-of-the-road member of Congress or a middle-of-the-road voter, then he's going to try to give you one last stand at bipartisan speech and language about reaching across the aisle and encouraging Republicans, letting them know he wants to work with them and that they need to be willing to work with him," Fauntroy said.
Progressives, he added, will want him hear from an "unshackled" Obama who doesn't have to worry about re-election or midterm elections, and there's little he could say to please Republicans.
"There does appear to be a lot riding on this speech," Fauntroy noted. "He's got to demonstrate two things that are in conflict. One, that he wants to work in a bipartisan way, but at the same time he's going to stand strong on his beliefs and principles."
Tune in to BET.com at 9P/8C on Jan. 20 to watch President Obama's 2015 State of the Union address. After Obama speaks, BET.com will continue the conversation with BET News correspondent Marc Lamont Hill, Angela Rye, principal of IMPACT Strategies and political strategist; and Republican strategist Paris Dennard, so tune in for analysis of the speech here.
BET Politics - Your source for the latest news, photos and videos illuminating key issues and personalities in African-American political life, plus commentary from some of our liveliest voices. Click here to subscribe to our newsletter. 
(Photo: Larry Downing-Pool/Getty Images)