2022 In Review: BET.com Reveals Biggest News Stories Of The Year
Amongst the millions of articles, photographs, videos, and social media posts out there, here are the stories that mattered most to our readers.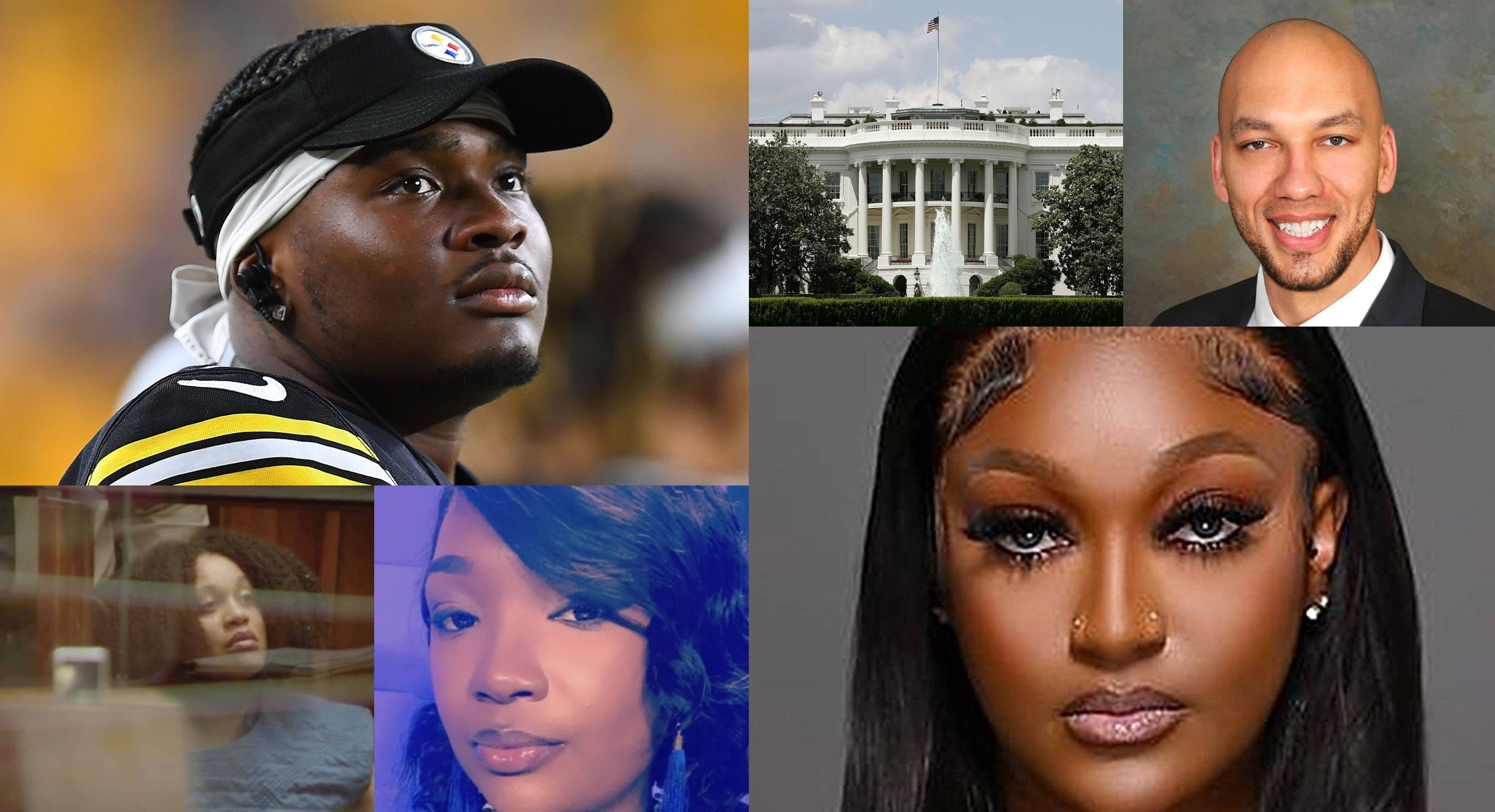 Pittsburgh Steelers quarterback Dwayne Haskins was struck and killed by a truck on a Florida highway on April 9, 2022 while trying to cross lanes with oncoming traffic. A standout at Ohio State, he finished third in Heisman Trophy voting in 2018. He had been vying for the job of starting Pittsburgh Steelers quarterback to replace a retiring Ben Roethlisberge.
Nurse Nicole Lorraine Linton was reportedly having a mental episode when she drove her car through a busy L.A. intersection, killing six people including a pregnant woman and an 11-month-old child. The 37-year-old claims she lost consciousness moments leading up to the fiery crash on August 4th.
At the top of the year in January 2022, Mark C. Mason Jr., ex-University of Maryland running back, Ion Overman, who once appeared on "Desperate Housewives" and Tyler Perry's "Madea Goes to Jail", music producer Carlos "Clos" Stephens and actor Dale Godboldo were all indicted on charges that they tried to defraud a Paycheck Protection Program lender. Each was accused of making false statements on their tax forms to change their payroll numbers for their individual businesses.
Kent Carter was a board member of the Arlington branch of the NAACP and a well known realtor in the area. He was in Turks and Caicos in October when he fell victim to what authorities described as "armed criminals." He and a tour guide died in the shooting, but Carter was said to have lost his life while shielding his girlfriend.
An expose published in May 2022 in Politico revealed a wave of departures from a number of Black employees (at least 21) in the much diverse Biden administration, leaving some to question about the cause and the result. They even went so far as to call the outcome, "Blaxit". The White House quickly pushed back on the narrative, saying the outlet's story was misleading and the departure rate was normal for any administration going into the second year of term.
The Biden Administration approved $26 billion in student loan debt relief in a plan issued on August 24th to ease the burden of those who still owe borrowers for their education. Unfortunately, the plan has stalled and is now in front of the Supreme Court, but not before forcing lawmakers to think about how to make college more affordable to a bigger swath of the country.
7. Popular Texas News Anchor Shatanya Clarke Dies At 27 After Brain Tumor Diagnosis
Remembered for her larger-than-life, passionate personality, Shatanya Clarke did not hide her cancer journey and spoke openly about it. "The truth is - Bob Marley said it first - you never know how strong you are until being strong is your only choice," said the Jamaican-born journalist in her final YouTube video. She died on April 14.
In her lawsuit against Los Angeles County, Vanessa Bryant's attorney contended in June that not only did a Sheriff's Deputy Douglas Johnson leak photos from the January 2020 helicopter crash that killed her husband, NBA superstar Kobe Bryant, but he once also kneeled on a handcuffed inmate's head for several minutes during an allegation of excessive force.  Los Angeles County responded by arguing that bringing up the excessive force issue was "improper".
A scorned Augustine Gladney was charged in May 2022 with abuse of a corpse after she confessed to her boyfriend how she disposed of his deceased mother's ashes by throwing them in Lake Worth, a reservoir and recreation area in the city.. She even went as far and made a Tik Tok video about her less than smart decision. The video went viral and now, Gladney faces a year in jail and a $4,000 fine.
Charlotte, NC resident Shanquella Robinson was seen in a video being viciously attacked by another woman during a trip to Mexico. Robinson died on October 29. She was 25-years old. Her friends are said  to have told her mother that she died of alcohol poisoning but a forensic exam determined she was beaten to death. Mexican authorities have yet to name a suspect, issue an arrest and no one has been extradited in the case. However, ABC News reports that a prosecutor in Mexico has issued an arrest warrant (the name has not been released) citing femicide as the charge. The FBI field office in Charlotte continues to remain mum on the case that is still developing as we head into 2023.