Senate GOP Blocks Bill That Targets Potential White Supremacist Terrorism
The measure sought to enhance the monitoring of hate groups and prevent mass shootings like the one in Buffalo.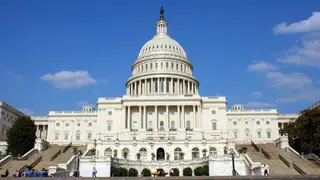 In a 47-47 split along party lines, the Domestic Terrorism Prevention Act of 2022 came up short of the 60-vote threshold needed in the Senate to launch a debate, Reuters reports.
GOP lawmakers in both chambers have steadfastly refused to cross the aisle to pass gun control legislation that Democrats say would stem the nation's mass shooting epidemic. Consequently, Democrats have put their efforts into a broader federal focus on domestic terrorism, according to the Associated Press.
If it had also passed in the Senate, the bill would have created federal offices focused on domestic terrorism under the auspices of the Department of Homeland Security, Justice Department and the FBI, CNN reports.
By tracking and analyzing domestic terrorist activity, supporters of the bill say the federal government would more rapidly identify potential attacks. The bill also called for threat assessments of white supremacist and neo-Nazi groups.
GOP lawmakers contend that the legislation is unnecessary because the president has the authority to organize the administration's response to violent extremism. They also argue that the bill largely ignores combatting domestic terrorism committed by groups on the far left.
Senate Republicans blocked the bill just one day after a gunman fatally shot 19 children and two teachers in a Uvalde, Tex., elementary school. The Senate vote also came 11 days after Payton Gendron, 18, entered the Tops Friendly Markets store in Buffalo and opened fire, murdering 10 Black people.
Investigators believe it was a racially motivated attack. They say Gendron espoused the "Great Replacement" theory, which is the false belief that a secret political group is working to replace white Americans with non-white people through interracial marriage, immigration, and inevitable violence.