Major Tech Companies Sign Off on Amicus Brief Supporting Affirmative Action Before Supreme Court
Google, Apple, Facebook, Support Affirmative Action As SCOTUS Cases Approach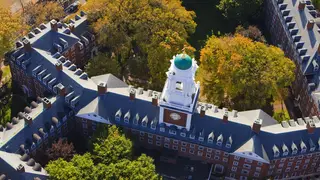 More than 80 companies are filing an amicus brief to the Supreme Court in support of affirmative action as two cases challenging it head to the Supreme Court. Alphabet's Google, Facebook parent company Meta Platforms and Apple say the programs under question at Harvard and the University of North Carolina are the very programs they depend on to help support their own corporate diversity, equity and inclusion efforts.
According to Bloomberg, these cases are the first dealing with affirmative action to come before the justices since conservatives gained a 6-3 majority.
The companies state via their collective brief, "empirical studies confirm that diverse groups make better decisions thanks to increased creativity, sharing of ideas, and accuracy," and continue, "these benefits are not simply intangible; they translate into businesses' bottom lines," they said.
Washington D.C.-based civil rights attorney, Amos N. Jones explained the argument the companies make, that the increasingly global nature of business makes diversity even more important today, is an argument that helped to bring about affirmative action policies originally. He said affirmative action was a national security matter, and it remains so today,

"Back in 1968 it was obvious that the country can't afford to have Black Americans left out of economic and civic life," Jones told BET.com. "Back then during the Cold War, the U.S.S.R. could point to our cities and say 'See how the U.S. treats their Negro people?' and even people across the world would have to agree."
Today, consumers are demanding that companies disclose their data around racial and gender makeup. In addition, people are holding companies to task when it comes to following through on their commitments to racial justice issues.
Issues which Jones says are important to the tech companies too. "The tech companies have horrible records when it comes to diversity and inclusion in hiring."

The briefs in the UNC and Harvard cases will be heard separately. According to SCOTUSBlog, this will allow the newest justice Ketanji Brown Jackson to hear the UNC case.