Harvard Urges Supreme Court To Preserve Affirmative Action As Upcoming Case Looms
The justices are slated to hear college admissions cases that could jeopardize the future of affirmative action.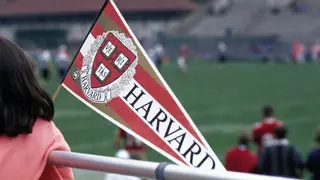 Harvard University filed a brief Monday (July 25) with the U.S. Supreme Court that defends the high court's past rulings that upheld affirmative action, The Harvard Crimson reports.
In January 2023, the justices are slated to hear arguments in lawsuits against Harvard and the University of North Carolina's race-conscious admissions practices. In the brief, Harvard asked the court to reject the lawsuit filed by anti-affirmative action group Students for Fair Admissions (SFFA).
These cases put future applications of affirmative action in education at risk. SFFA, which argues that the admission policy discriminates against Asian-Americans, wants the justices to upend established precedent, which the conservative-dominated court showed a willingness to do when it overturned the constitutional right to abortion.
According to the Crimson, SFFA argues that Harvard violates the Constitution's Fourteenth Amendment by considering a student's race in its acceptance process. In doing so, Harvard and UNC discriminate against white and Asian applicants by favoring Black, Hispanic and Native American students.
"Nothing in the text or history of the Fourteenth Amendment suggests that universities must uniquely exclude race from the multitude of factors considered in assembling a class of students best able to learn from each other," the 64-page brief said.
"Those decisions were correct then and remain correct today," the brief states. "Our Constitution promises 'equal protection of the laws.' It does not require us to disregard the commonsense reality that race is one among many things that shape life experiences in meaningful ways."
The high court's next term begins in October. Judge Ketanji Brown Jackson, who made history in June when she was sworn in as the first Black woman to sit in the U.S. Supreme Court, will hear the two affirmative action cases. However, the Harvard Law School graduate joined a court with a 6-3 conservative majority in place.
Higher education institutions have been using affirmative action standards since the late 1960s to consider students whose racial and ethnic categories have been traditionally underrepresented. Proponents have long argued that it has benefitted diversity on college campuses and in turn, helped benefited people of color in general through educational opportunity.