BET News Explores the Life of Icon Maya Angelou
In an exclusive documentary, "Soul Mates: Dr. Maya Angelou and Common," BET News highlights the legendary icon's eight-decade life.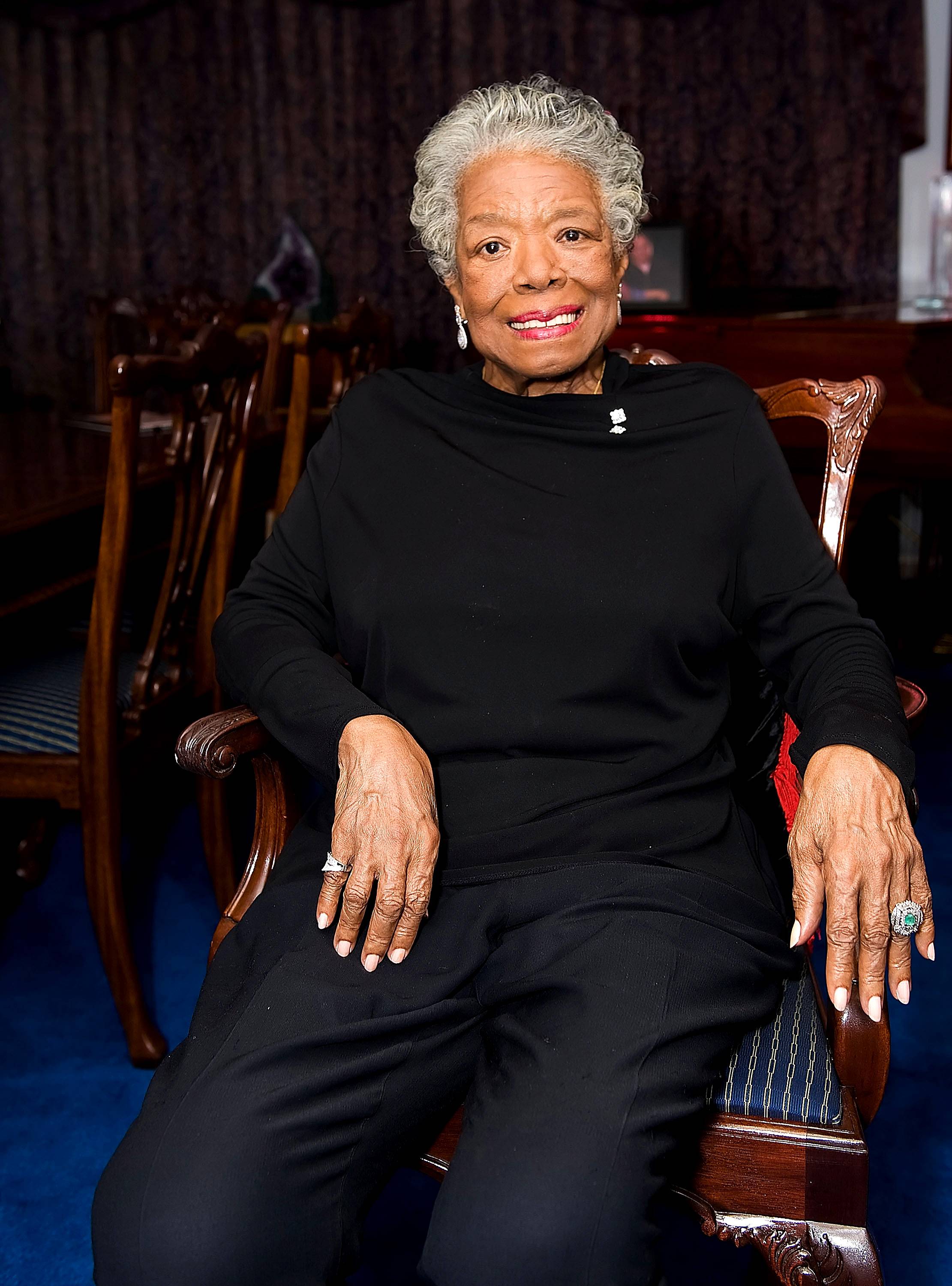 In an exclusive interview entitled, Soul Mates: Dr. Maya Angelou and Common, BET News provides a detailed look into the legendary artist whom rapper/actor Common calls his mentor, inspiration and a "one-of-a-kind Renaissance woman."

On a journey from Winston, North Carolina, to Washington, D.C., the BET team traveled with Angelou on her trip to accept one of the highest honors: the Presidential Medal of Freedom. During that time they had the opportunity to explore her scarred-yet-accomplished past.

As the descendant of slave grandparents and after eight decades of life in an America where freedom did not always ring, Angelou's life journey, resulting in acceptance of the medal from the nation's first African-American president at the White House, is beyond magical. Despite her successes to date, in what she calls her "sweet journey," Angelou continues to humbly give of herself and touch all who come within the span of her words.  

"It's hard to describe the special presence that she has," Executive Producer David Scott tells BET.com. "When she delivers a line, there's nothing remote or routine about it. It drips with drama. Depending on the line, [there's] either humor or contempt or some other emotion."

Scott says that when he and his team finished the shoot, they felt as if they had something truly special. With the help of narration by Common, and the organic, authentic mentor-mentee relationship apparent between the two throughout the documentary, Scott wanted to build on their celebrity and close friendship to make Angelou's story intergenerational.

"Very few people, I think, in any generation, know the totality of her story. I consider myself a student of figures like Maya Angelou. There's so much about her that I didn't know," Scott says. "I didn't know about her recording career; I didn't know that she wrote for Richard Pryor; I didn't know that she was the first Black streetcar conductor in San Francisco. We use the term "Renaissance woman," and that's often thrown around. But, in her case, it's really true. She is a genius."

Scott says that the Maya "nobody knows" is the one they focused in on to create a unique BET family viewing experience.

"I would like them to know the story of Maya Angelou that they now don't," he says.

Soul Mates: Maya Angelou and Common premieres Sunday, February 12, at 11A/10C on BET.

*Make sure to check in with Soul Mates: Maya Angelou & Common and BET during the premiere right here.

BET National News - Keep up to date with breaking news stories from around the nation, including headlines from the hip hop and entertainment world.
 (Photo: Ken Charnock/Getty Images)