New Music Monday: Babyface Ray, Ravyn Lenae, Quavo & Takeoff Start Your Week With A Fresh Batch Of New Tunes
Tune in every Monday to catch songs you need to add to your rotation.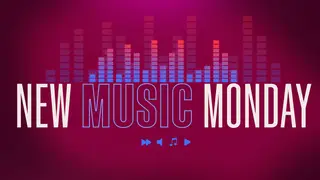 Discovering new music, albums, and artists can be hard, considering how much it all arrives in overwhelming waves every week.
Don't worry, because BET.com has you covered with our New Music Mondays column. Built with you in mind, you won't miss out on the latest sounds, thanks to us sifting through them to make things easier.
Curated by Wongo Okon, you'll find a familiar (and not-so-familiar) array of artists, emerging music, and a diverse range of genres. So, without further ado, here are 10 new records that you should kick off your week with — led by Lil Baby, Kehlani, and Givēon.
Babyface Ray — "Spending Spree" feat. Veeze

One of hip hop's stand-out projects in 2022 comes from Detroit rapper Babyface Ray. His debut album Face is filled with memorable moments, and he adds to them with a new deluxe reissue. "Spending Spree" is a bass-rattling track featuring fellow Detroiter Veeze and will make you feel good about your spending habits.

Ravyn Lenae — "3D" feat. Smino

Four long years after she blessed us with her Crush EP, Ravyn Lenae has finally returned with her debut album. Hypnos clocks in with 15 songs, including the luscious sounding "3D" with Smino, which adds to the duo's growing list of ear-pleasing collaborations.

Quavo & Takeoff — "Hotel Lobby"

With rumors of a possible Migos breakup piercing through the hip hop world, Quavo and Takeoff share top billing and showcase what they would sound like as a duo on "Hotel Lobby." The single arrives under their Unc And Phew moniker, and it's a braggadocious track dedicated to their growing wealth and lavish lifestyles.

Jacquees — "Say Yea"

The last time Jacquees released an album to the world was in 2019 with King Of R&B. Three years later, the singer is ready to retrieve the R&B crown he gave himself. "Say Yea" arrives as the first taste from his upcoming third album, and it's quite the sultry record. Keep this in your rotation for those passionate nights.

Dreezy & Hit-Boy — "Sliders" feat. Future

Xavier Omär — "Feelings 4 You"

Xavier Omär has always worn his heart on his sleeve, and on his latest single, that trend continues beautifully. "Feelings 4 You" is his latest track, and it's focused on putting aside one's fears to tell a crush about their real feelings. 

Play this on repeat and don't let fear stop you from finding your husband or wife y'all!

Armani White — "Billie Eilish"

On a night in February, everything changed for Armani White when he posted a snippet of his upcoming single, "Billie Eilish." The video garnered 2.2 million views on TikTok and left fans begging White for its release. 

After taking care of business with the drop, the song, which samples the classic N.O.R.E. and The Neptunes' 2002 song "Nothin," "Billie Eilish" is here, and it more than lives up to its hype.

THEY. — "Blu Moon"

The last time we heard from THEY., the R&B duo composed of singer Drew Love and producer Dante Jones, was back in 2020 when they released their second album, The Amanda Tape. 

The road to their third album may be underway as THEY. returns with "Blu Moon," which discusses the unusual feelings out-of-this-world women give them during their first interactions.

Omah Lay — "Woman"

August 08 — "Cutlass" feat. ScHoolboy Q

Los Angeles singer August 08, who recently inked a deal with Def Jam, returned with Towards The Sun. It delivered eight tracks to listeners, including the laid-back "Cutlass" with ScHoolboy Q. The track is an ode to the antique vehicle and the moments that the artists experience while riding in it.

Enwongo Okon, better known as Wongo, is a music journalist who has contributed to 2 Dope Boyz, Uproxx, Revolt, and Pitchfork. Rhode Island is home. Debate about all things music at @WheresWongo.