R. Kelly Trial: Woman Testifies About Her Illicit Relationship With Singer As A Teen
Identified only as 'Jane,' she explained to the jury why it took her this long to testify against the R&B star.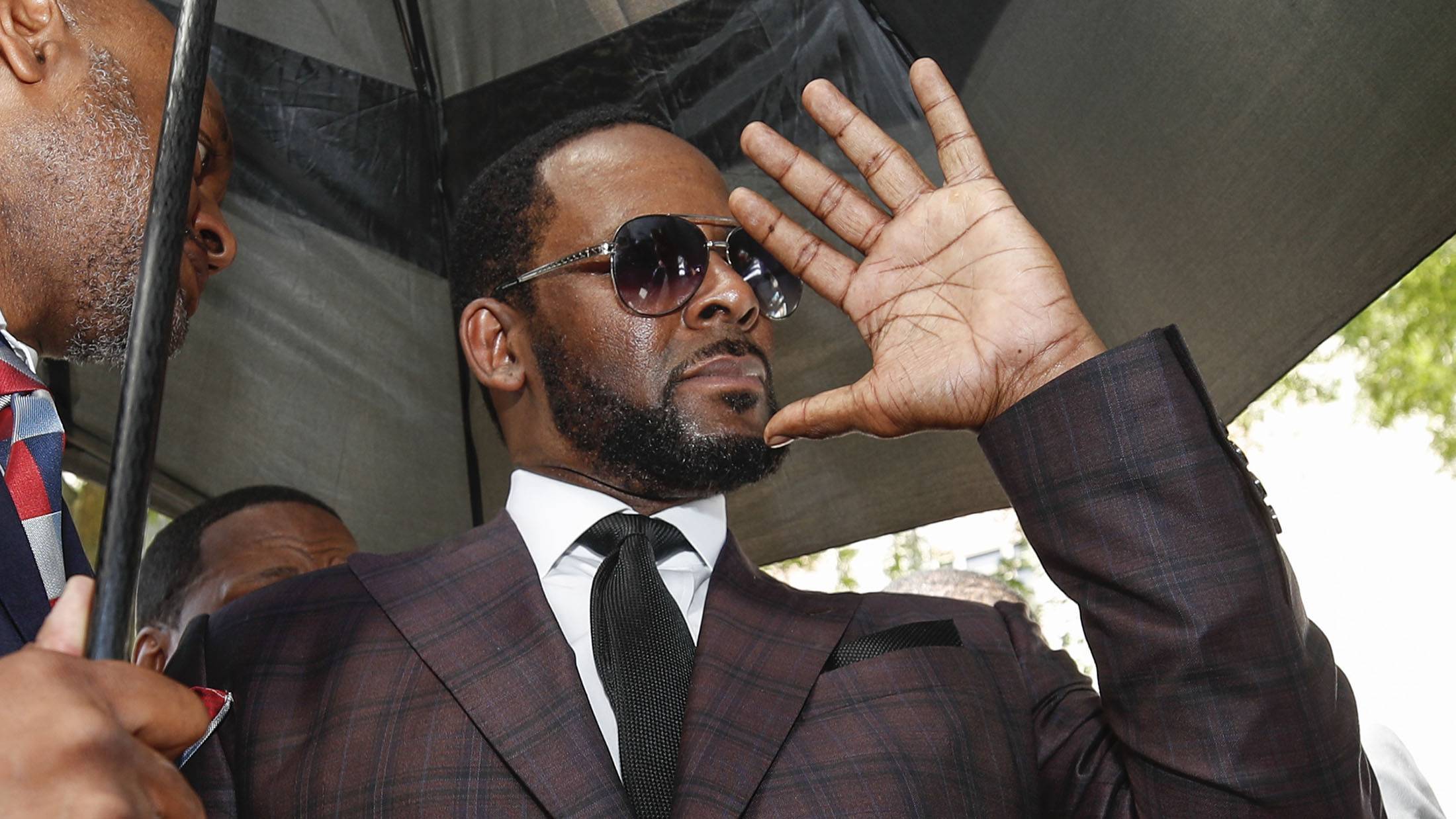 Editor's Note: Some of the below content may be disturbing for some readers.

After years of silence, the woman who was a young teenager when singer R. Kelly allegedly video taped their sexual encounters testified Thursday (Aug. 18) against the fallen R&B star. In her testimony, she explained why it took her this long to finally come forward to testify about her hundreds of sexual encounters with Kelly while she was a minor.
Now 37 years old and identified in court with the pseudonym "Jane," she confirmed to jurors in the Chicago federal courtroom that she and Kelly are indeed the two people in the infamous pornographic videos, the Associated Press reports. She was only 14 and Kelly in his 30s when the videos were recorded in the late 1990s.
Federal prosecutors charged Kelly, 55, with the sexual abuse of five minors and producing pornographic videos with four of them. Kelly is also accused of intimidating and paying off Jane to ensure she didn't testify against him in a 2008 state trial over the video.
Jane testified from the witness stand for more than four hours Thursday for the prosecutor. She was expected to face cross-examination by Kelly's defense team the next day.
During opening statements, before Jane testified, Kelly's attorney Jennifer Bonjean raised doubts about what Jane would say, asking jurors to question why she's coming forward now. At the 2008 state trial, Jane declined to testify, so the jury acquitted Kelly because there was inconclusive evidence about the age of the female in the video.
Anticipating that issue, the prosecutor on Thursday asked Jane why she didn't testify at the 2008 trial.
"I was afraid something bad would happen to Robert (referring to Kelly by his first name). I was protecting him," the AP quoted her explanation to the jury. "I also did not want that person to be me. I was ashamed."
Jane added that she's coming forward now because "I became exhausted living with his lies" and the federal prosecutor promised not to charge her with lying to authorities if she told the truth at this trial.
In her testimony, Jane described a complicated relationship with the singer.
Jane said she first met Kelly in the late 1990s while in junior high school. She went to Kelly's Chicago recording studio with her aunt, who was a professional singer working with Kelly. At age 13, she asked Kelly to be her godfather because she considered him a mentor. At 14, they were having oral sex and intercourse at age 15.
Even after the alleged sexual abuse, Jane said she cared for the Grammy award-winning singer and sometimes lived with him in her 20s. When her parents confronted Kelly in the early 2000s about the videos, Jane said she asked them not to tell the police because she loved him.