Kenya Presidential Election Bitterly Splits Country, Spurs Protests Over Political Rivals
With the vote divided almost evenly, between William Ruto and Raila Odinga, the expectation is that the result will be taken to court.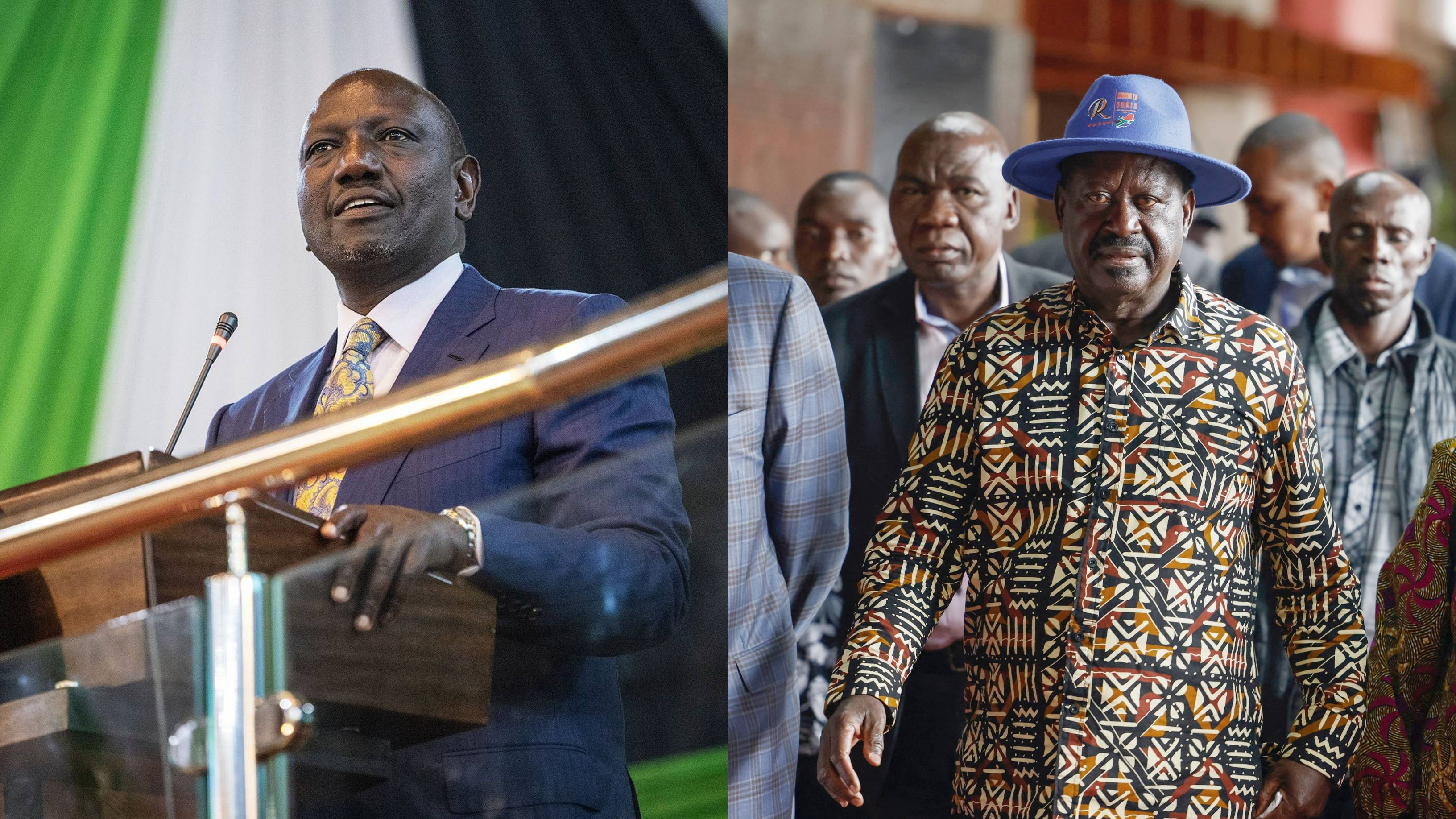 Kenyan election officials have declared William Ruto the winner of its election in a contentious political battle, taking just over half of the East African nation's votes. However, many remain skeptical of the outcome and this uncertainty has spurred massive protests in some Kenyan cities.

Former Prime Minister Raila Odinga, who four times prior had unsuccessfully run for president, suffered a narrow loss with 48.85 percent of the vote to Ruto's 50.49 percent, CBS News reports. The election was so close that four of seven electoral officials seemed unsatisfied with the outcome after about a week of the whole nation awaiting results.

"We cannot take ownership of the result that is going to be announced," Juliana Cherera, vice chair of Kenya's Independent Electoral and Boundaries Commission, told reporters, prior to declaring a winner. The division in the IEBC went as far as two commissioners being injured, according to a claim from its chair Wafula Chebukati.

PHOTOS: Global Week in Review: Obama Urges Calm Elections in Kenya
PHOTOS: What We Know About the Nairobi Mall Attack

Odinga's team is now left to decide if they will take their fight to the courts. He is supported by outgoing president Uhuru Kenyatta, whose relationship with Ruto has soured since 2018 when Kenyatta had originally backed Odinga, according to The Africa Report. Most watchers expect litigation over the election to begin before much longer. The stakes are high- much of the economy of this entire region of the African continent depends upon Kenya remaining a stable nation.

Meanwhile, Odinga supporters are scoffing at the election outcome and are waiting for a chance to contest them. Odinga spokesman, Makau Mutua, who had served as a justice member, tweeted that the IEBC holds no power to declare Ruto the winner.
Meanwhile, from areas of the capital city of Nairobi to Kisumu, Odinga's main area of support, protests erupted and demonstrators clashed with police. "The government must listen to us. They must redo the election," Isaac Onyango, 24, told Agence France-Presse as police threw tear gas into crowds.

But Ruto supporters were elated and also made their voices heard as well. "The reason as to why I believe in William Ruto is because he believes in the hustler nation. Hustler nation means everybody in his own hustle, in his own small business. He believes even in the wheelbarrow economy," Francis Irungu, a supporter, told AfricaNews. "He is a guy who understands our country at large. He knows what we want."

In the meantime, Odinga spoke publicly Tuesday, (August 16) in a televised address where he was adamant that his coalition "totally and without reservations reject the presidential results."
Odinga took the stage shortly after four dissenting election commissioners held a press conference at a different location, in which they accused the chairman of the  Independent Electoral and Boundaries Commission of misconduct.
CNN reports the dissenting commissioners pointed out the aggregation of the vote percentages totaled 100.1 percent, a discrepancy of 0.01 percent.