Black Texas Transgender Woman Shot Dead Weeks After Viral Video Showed Her Brutally Beaten Up In Parking Lot
23-year-old Muhlaysia Booker was found lying face down on a Dallas street.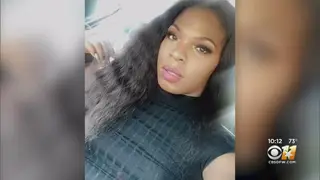 In a press conference, Assistant Dallas Police Chief Avery Moore said Muhlaysia Booker, 23, was found "lying face down" on a Dallas road on the morning of May 18.
While Moore did say the killing was the result of "homicidal violence," he did not go as far as to call it a hate crime.
The April beating of Booker sparked national outrage. The viral video of her assault showed several men brutally attack Moore in the parking lot of the Royal Crest apartment complex. As Moore was attacked, the crowd could be heard cheering in the background.

Booker told police the attack occurred after she accidentally backed into another car while reversing in the lot.

During the incident, the men allegedly yelled homophobic and transphobic slurs at her.

Video of the encounter showed a man throw Booker to the ground and repeatedly punch her in the head. Several other men then joined and began stomping and kicking Booker until a group of women intervened.

On April 14 Edward Dominic Thomas, 29, was arrested on a charge of aggravated assault causing serious bodily injury

He has since been released on bond.

"This has been a rough week for myself, the transgender community and also the city of Dallas," Booker said at an April press conference. "This time, I can stand before you ... whereas in other scenarios, we are at a memorial."

No arrests have been made in connection with her fatal shooting.

Dallas Mayor Mike Rawlings offered his condolences to Booker's family and loved ones in the wake of her death.

"I am deeply saddened to learn of the murder of Muhlaysia Booker," he said in a tweet on Sunday. "I call on anyone with information on this homicide to please contact the Dallas Police Department."

News of Booker's killing sparked national demand for more protections for Black transgender women