People Are Going In Over LaVar Ball's $1 Billion Sneaker Deal Request for His Sons
Is it wrong for a parent to want the best for his kids?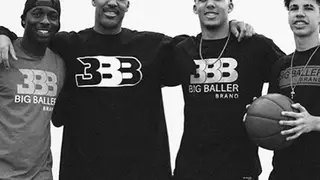 As the weeks go on, it seems like LaVar Ball is getting more bold and daring with his comments.
The mere request sent Twitter into hysteria, as they roasted father Ball with zero chill. Here's footage of LaVar confidently making his outrageous request followed by people dragging to hell and back for it.
'I'm Asking for a $1 billion because I can!'

$1 billion for a trio of players who have yet to show and prove in the NBA?

The Internet Didn't Waste Time Laughing Off His Request Charlie Murphy style

LaVar earned this, and hell, if Chappelle's Show was still on, his request might be worthy of an entire skit.

And Someone used Shaq laughing on behalf of all sneaker giants as a response

I mean, the laughter is unavoidable.

How Sway?

Seriously ... how can he justify this? Just because of their promising skills and his Big Baller Brand?

If LeBron James's Lifetime Deal With Nike Is Worth A Reported $1 Billion, How Is LaVar going to pull this off for his sons?

Hmm ... we'll wait for him to justify his request.

Former NBA Player Kenyon Martin Called The Request The 'Craziest Thing I've Ever Heard'

Win a High School Title First, LaMelo And LiAngelo Howbow Dah?

LaVar's Request Has Nike Like ...

Perhaps this look sums it up best