Bun B Highlights Houston's Unwavering Appreciation for Hip-Hop Elders
The UGK rapper contrasts Houston's support for veteran hip-hop artists to cities like LA and New York, emphasizing the city's unique cultural reverence.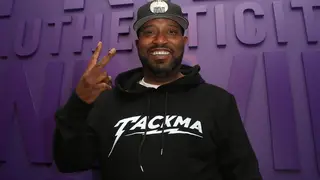 Bun B claims that his hometown consistently appreciates its hip-hop elders more than other major cities in America.
The UGK rapper, during an interview with Idea Generation, noted why Houston shows up more for its luminary figures than New York or Los Angeles.
"Name me a city that celebrates their old school artists like Houston. Nobody. Nobody. No one," Bun B said after the 1-hour, 21-minute mark of the interview. "You go to LA, they don't celebrate –maybe Snoop [Dogg] and [Ice] Cube – but [DJ] Battle Cat and those dudes, they don't get the respect they're supposed to get. Big Daddy Kane and them, they're getting all thier love now because it's the 50th anniversary [of hip-hop], but they don't be showing up for them and Rakim like that all the time."
Additionally, Bun explained that his restaurant Trill Burgers was recently stuffed to the brim in honor of H-Town rapper Big Pokey, who died in June.
"Literally hundreds of people, almost 2,000 people, show up at Trill Burgers yesterday to support Big Pokey's family to buy the meal and the soda," he explained. "Houston is different. I'm not saying that we're better than people but we understand our city and our culture better than I think other people do, and we represent it way better than anybody."
Watch the full interview below.