Eric Garner's Daughter Blasts Tyre Nichols Video Release Treated As 'Premiere Of A Movie'
A video of Garner's death at the hands of a New York ex-cop went viral in 2014.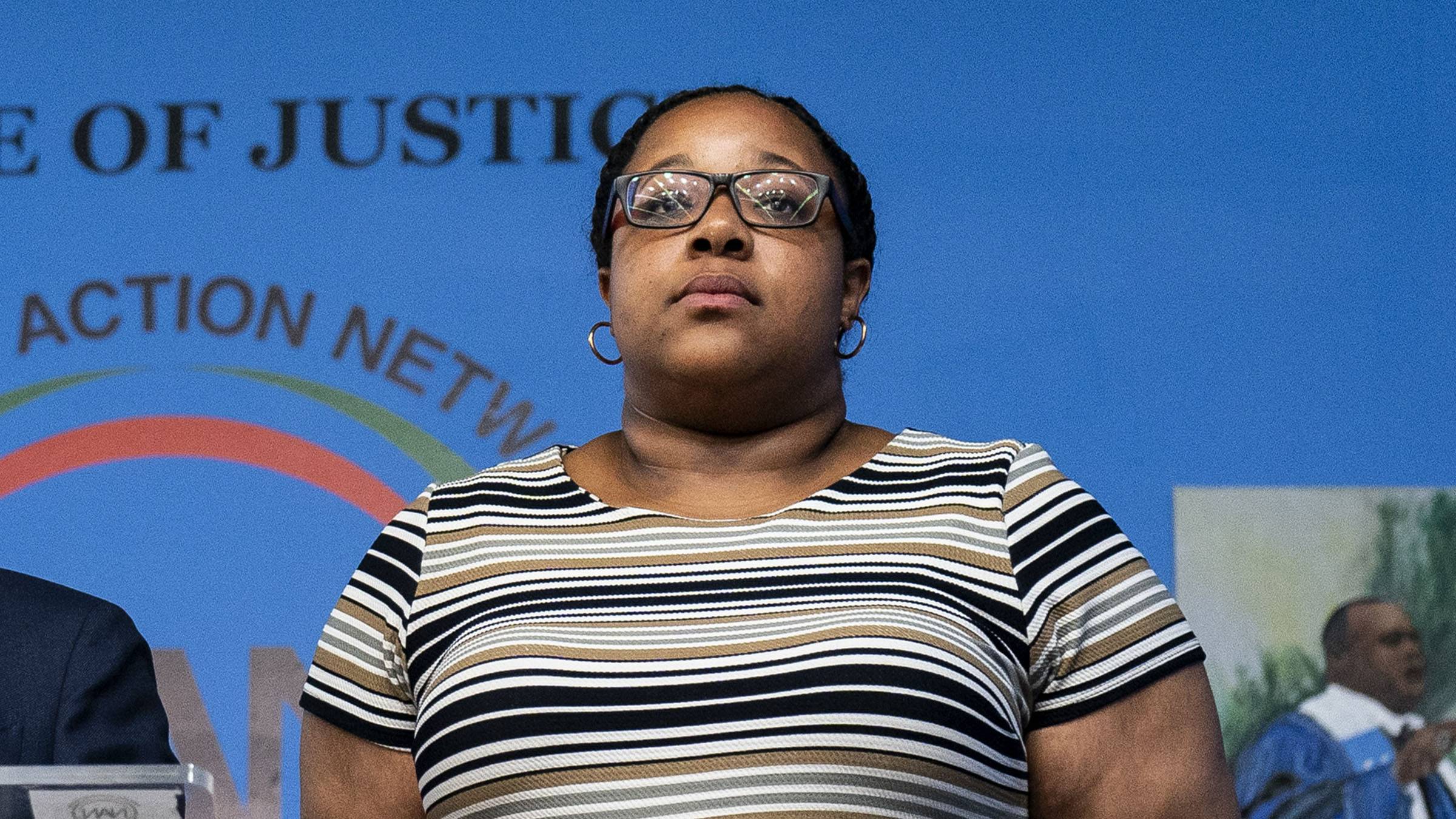 Emerald Snipes-Garner, the daughter of Eric Garner, who died at the hands of police in 2014, criticized the way Memphis authorities released video footage Jan. 27 of Tyre Nichols' arrest and brutal beating by police officers.
"The fact that we waited for this video to be released like it was an exclusive movie that needed to be premiered on a certain day, it really boils my blood," she told NewsNation's Chris Cuomo the night of the video release.
Nichols, a 29-year-old FedEx worker and father of a 4-year-old boy, was pulled over and arrested by Memphis police officers on Jan. 7 for alleged reckless driving. Police body cam video, viewed by his family days before the public release, showed that officers shocked, pepper sprayed, restrained and beat him although he was unarmed.. He died while hospitalized on Jan. 10.
"Tonight was a direct show of just how they do things," Snipes-Garner said, adding, "You held it like it was a premiere of a movie that needed to be watched by the world — a public lynching."
In 2014, footage went viral of former New York City police officer Daniel Pantaleo using a prohibited chokehold that caused her father's death. Garner, 43, was heard repeatedly pleading for his life: "I can't breathe." But several officers stood by and did nothing to stop Pantaleo. The video ignited nationwide protests.
Snipes-Garner said that justice was swift in Nichols' case. Authorities fired five Memphis officers involved in Nichols' death and charged them on Jan. 26 with one count of second-degree murder, aggravated assault-acting in concert, two counts of aggravated kidnapping, two counts of official misconduct and one count of official oppression.
In Garner's case, Pantaleo faced no criminal charges and was fired nearly five years after the incident.
"For me, it's always been, it's a slap in the face. There was no justice," Snipes-Garner said. "In this case of Tyre Nichols, justice was served swiftly."
She added, "If we would have had that in 2014, would there have been a Tyre Nichols today? I don't think so."
Snipes-Garner said Nichols' family needs mental health and emotional support.
"They need all of these things to get through this trial. I would like to see mental health services provided for them at no cost," she stated.